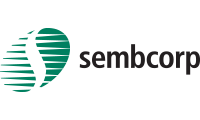 Sembcorp Power MyRepublic OEM Zone 4 Promotion ("Promotion") - Terms and Conditions
*For Sembcorp customers
Only MyRepublic customers who signed up for a 12-month electricity plan ("Promo Price Plans") with Sembcorp Power are eligible to participate in this Promotion ("Eligible Customer"). Click

here

for the full terms & condition for the promotion.

One-time S$20 bill rebates (the "Gift") will be given to eligible customer who signed up for 12-month Promo Price Plan with Sembcorp Power and input promo code "MRSC20" during the sign up process.

The one-time bill rebate will be used to offset against your Sembcorp Power monthly invoice. There will be no encashment of the un-utilised bill rebates.

Save for existing credit card promotions, this Promotion is not valid with other promotions, special discounts and roadshow activations, unless otherwise stated.

Sembcorp referral program is not applicable for this Promotion.

Sembcorp Power is not the supplier of the products and/or services provided by MyRepublic and will not accept any responsibility or liability to any party arising from or in connection with any party's purchase of products and/or services from MyRepublic.

In addition, Sembcorp Power is not an agent of MyRepublic and makes no representation as to the quality of the products and/or services provided.

All feedback or customer issues relating to the products and/or services provided by MyRepublic should be directed to MyRepublic.

Sembcorp Power and MyRepublic's decision on all matters relating to the Promotion will be determined in its reasonable discretion and is final and binding on all customers.

Sembcorp Power and MyRepublic reserves the right at its reasonable discretion to terminate or vary or suspend the Promotion and to vary, delete or add to any of these terms and conditions from time to time.

"Sembcorp Power" refers to Sembcorp Power Pte Ltd and "MyRepublic" refers to MyRepublic Ltd.