Protect your business from cyber threats with MyRepublic Managed Firewall-as-a-Service. Our expert team guards your network, 24/7, ensuring the safety of your data and the continuity of your operations. Focus on growth while we secure your digital realm.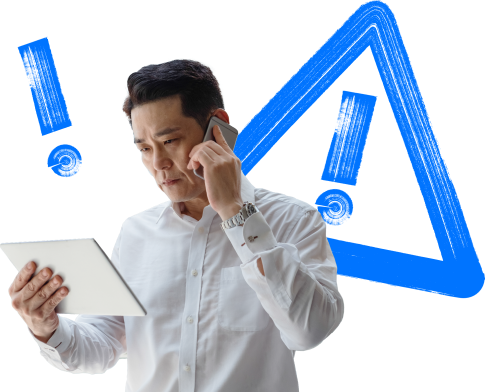 Growing fear of cyberattacks among businesses
This heightened concern underscores the pressing need for robust cybersecurity measures to safeguard sensitive data and maintain trust.

42%
of businesses expect to grow in 2023.

21%
will introduce a new product, process or service.

45%
of businesses expect to be cyberattacked.
MyRepublic SME
Managed Firewall Packages
Business 400

+ Sophos XGS87 (W)
Designed for smaller networks, making it ideal for SMBs that need robust security features without the capacity requirements and price point of larger, enterprise-grade appliances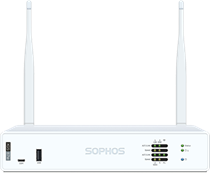 Business 500

+ Sophos XGS107 (W)
Tailored to cater to businesses that have outgrown the capacity and capabilities of entry-level firewalls, but don't yet require enterprise-level solutions.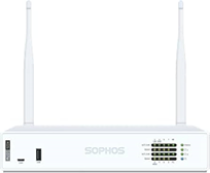 Business 1Gbps

+ Sophos XGS116 (W)
Designed to cater to businesses that require a more robust firewall. Ideal for businesses with a larger number of users or more substantial network traffic needs.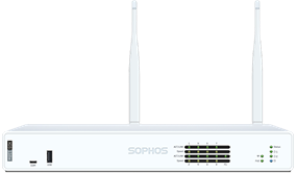 Powerful Protection and Performance
Next-gen firewall protection for your networks is available on XGS Series hardware, as a virtual or software appliance, and on cloud platforms.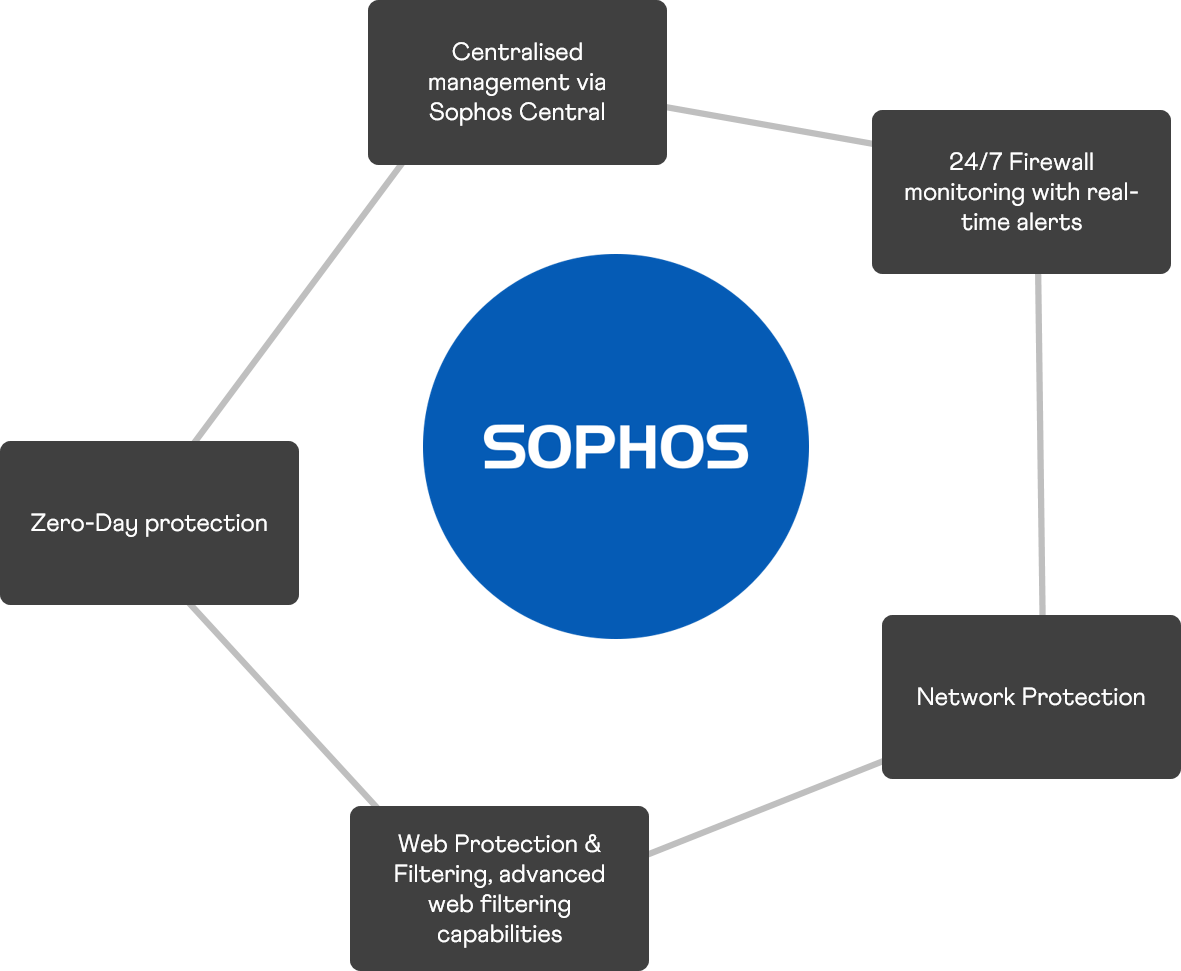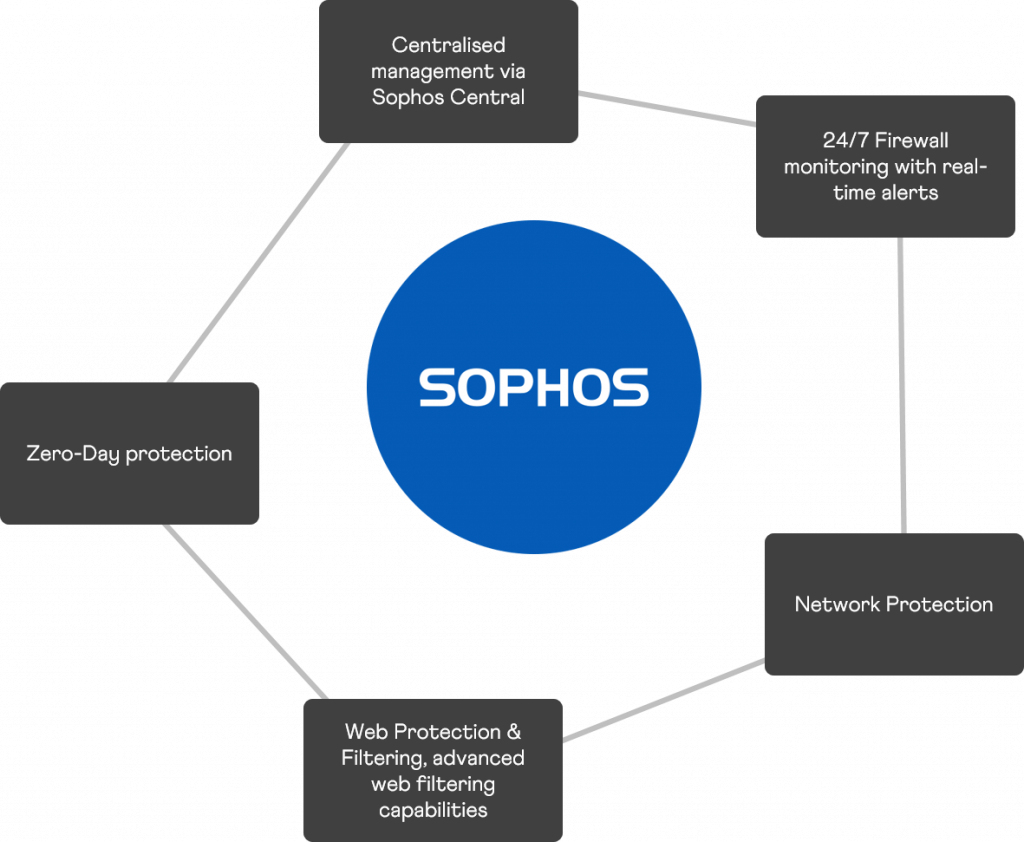 What can you do to improve your business's cybersecurity

Allocate a minimum budget for cyber hygiene measures
Prioritise financial resources for essential cyber safeguards.

Implement cybersecurity tools based on your work plan
Integrate and use security software and protocols according to a pre-defined strategy or roadmap.

Invest in cybersecurity education within your organisation
Ensure your employees are trained to be aware of cybersecurity

Ensure your business devices and legacy systems remain updated
e.g. laptops, outdated applications
| Scope | Charges |
| --- | --- |
| SSL VPN Setup | $75 for first 10 users, $5 per additional user |
| Port Forwarding Rules | $40 per incoming rule |
| Site to site VPN | $125 per site |
| Authentication with AD or Azure AD | $75 per setup |
| Multiple Wan Configuration | $50 per setup |
| DDNS | $50 per setup requires 3rd party DDNS |
| Mail/Web server configuration | $50 per incoming rule |
| On-site Support (office hours) | $200 (first 2 hours) |
| On-site Support (office hours) | $120 (after first 2 hours) |
Curious how Managed Firewall Services can benefit your organisation?
For sales enquiries, drop us a call at +65 6430 0887 (available weekdays 9am – 6pm). Alternatively, fill out the contact form below and we'll respond within two business days.

Trusted Managed Solution Provider
MyRepublic Business's portfolio covers the needs of a modern business, from networking, voice, cybersecurity, office productivity to being a trusted IT services..

Security at Every Critical Step
We understand the critical importance of safeguarding your data and operations, and that's why every connection is fortified with advanced security measures.

Cost Optimisation
MyRepublic Business's transparent pricing, scalable solutions, and bundled services ensure businesses only pay for what they truly need.

Technology Training and Support
Empower your team with a blend of comprehensive learning and responsive assistance, ensuring your business always operates at its technological best.