Technical expertise and trusted methodologies to help guide your security strategy






Curious how Cybersecurity Consulting can benefit your organization?
Consult our experienced team of IT security experts and engineers with MyRepublic's Cybersecurity Consulting services.
Leverage our expertise to assess security risks on both the strategic and tactical levels and obtain actionable insights that translate into effective security measures.
Microsoft 365 Security Assessment
---
While many workplaces leverage the cloud-based capabilities of Microsoft 365 to enhance productivity, sensitive data is often not fully secured. Performed against the internationally-recognised Center for Internet Security (CIS) framework, our Microsoft Security Assessment service pinpoints the security risks within the configurations, operational processes, and account access levels of your Microsoft 365 environment. Additionally, our security experts will help provide practical recommendations on how to improve your security posture with Microsoft 365 best practices.
ISO 27001 Consulting and Audit Service
---
Provide your stakeholders the assurance they need and win your clients' trust with the globally recognised ISO 27001 certification. It sends a clear statement that your organisation is serious about managing information security risks. Our ISO 27001 Consulting and Audit service covers awareness training, pre-assessment, risk analysis, preparation and execution of the internal audit as well as ISO 27001 certification support.
IT Security Audit Assessment
---
Engage our team of security professionals to perform an objective and thorough audit of your organisation's security posture. By determining your current risk exposure, you'll not only understand how secure your current system is, you'll also have the information to make better resource allocation decisions. Our full IT Security Audit Assessment covers risk assessment analysis, reviews of your security policies, IT configuration, IT controls as well as an actionable plan on how to close identified cybersecurity gaps.
Incident Response Retainer (IRR) Service
---
When a security breach occurs, it is critical that an organisation responds quickly and effectively to mitigate any business impact. Backed by Inspira's top-tier intelligence team, our 24×7 Incident Response Retainer (IRR) service provides the quick identification, containment and remediation support to manage a security incident as well as digital forensics for post-incident analysis.
Penetration & Vulnerability Testing
---
Given the quickly-evolving nature of cyberthreats, it's important to regularly test your organisation's security defenses and identify network vulnerabilities. By simulating the range of techniques and tactics used by attackers, our Penetration and Vulnerability Testing (VAPT) service helps provide visibility into your organisation's unique risks, potential attack vectors and the potential impact of security breaches to your business. We will also provide an actionable plan to improve these identified vulnerabilities.
Our Cybersecurity Consulting Services are Right For You If
Our Cybersecurity Consulting Services are Right For You If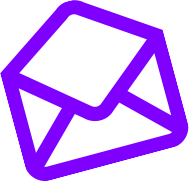 For sales enquiries, drop us a call at
+65 6430 0887
(available weekdays 9am – 6pm). Alternatively, fill out the contact form below and we'll respond within two business days.
How digital can help your business
From cloud-based applications to data analytics, there are many ways digital tools and systems can give your business a competitive edge. Check out our blog articles for some helpful tips and guides.
Customers also considered:
Protect your business assets, headache-free, with our new managed firewall service
Manage and secure end-user devices with enhanced visibility and threat detection
Protect your network and digital assets with MyRepublic Cybersecurity Powered by Inspira