Ensuring the Best Broadband Coverage

Ensure that visitors to your event enjoy fast and reliable Internet speeds of up to 1Gbps. We work closely with all our clients to ensure that all their requirements are met.

Have the peace of mind to focus on your event essentials as we take care of your connectivity needs, from planning and on-site setup to testing and event support.

Achieve great Internet connectivity at your event at a reasonable cost. We are also open to arrangements such as co-partnerships and sponsorships. Contact us and let's chat.
Places Powered by MyRepublic Internet
We understand how important Internet connectivity is for today's events.
MyRepublic has worked with both leading businesses and startups, for events both large and small.

Use the form below to submit your event proposal, connectivity requirements and any other details you will like to discuss. Our team will contact you within the next business day. 

Our dedicated Account Manager will contact you within 2 business days to finalise your requirements, clarify any questions and provide a cost quotation. If you have any additional concerns, feel free to let us know!

We will conduct a site survey at the location of the event. Here we will finalise your setup and technical requirements. We will also coordinate with your IT team, or any SIs where necessary.

Pre-Installation and testing will be conducted at least 1 day before the event. Depending on the event's scope and technical complexity, we may carry out additional tests and checks to ensure everything runs smoothly.
MyRepublic has provided fast, seamless broadband for events across a variety of industries.
Not sure what kind of connectivity you need for your event?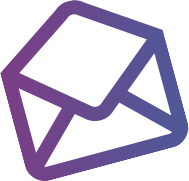 Simply leave your details below and our team will contact you within 1 business day.