How can we help grow your business?
We can help recommend the best products and services for your business based on your needs.
Your Partner in Digital Transformation
From powerful yet easy-to-use managed services to enterprise-grade network solutions, MyRepublic provides businesses digital tools that enhance cost-effectiveness, performance and productivity.

We work closely with our customers to understand their needs, starting with a free connectivity assessment.

Every customer is assigned a dedicated Account Manager with expertise in your relevant industry.

Digital Connectivity Experts
How well is your business using the latest technology? How can you work smarter? We'll be happy to show you.

No one solution fits all businesses. We provide customised solutions to fit your needs and help you succeed.
MyRepublic Business Solutions
Trusted by thousands
I am very happy with the service of MyRepublic. They are a nice bunch of people and the engineers were very helpful setting up the links. Quality of the bandwidth is extremely good."

-Aglow Alicom Pte Ltd
Trusted by thousands
"We were tasked with setting up remote work sites for our business needs. We reached out to all the big players in the market with our requirements, but their responses proved disappointing – until we met with a MyRepublic Account Manager who provided great service. Within a short span of nine months, we were able to secure all of our remote site operations, for both activation and relocation. In terms of order fulfilment and level of service, MyRepublic satisfied our business needs. We look forward to future collaborations with MyRepublic!"

– CapitaLand Limited
Trusted by thousands
"Our fibre broadband connection at the office is the fastest I've ever experienced. The key advantage from my point of view is reliability. This is especially critical for an Internet-based business like mine and gives me great ease of mind. I would recommend MyRepublic to anyone in need of a fast, reliable connection for their business."

– Minitheory Pte Ptd
Join Us as a
Channel Partner
The process is simple and obligation-free.

Drop us an email
and let us know you're interested in joining us as a Channel Partner. We'd be happy to discuss the many ways we could work together!

Promote MyRepublic Business Solutions to your audience. We'll help provide the tools you need to reach out to your existing base.

Earn from qualifying sales or through monetising your platform. We could also work out other marketing arrangements.
Get in touch with us!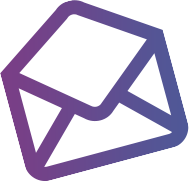 For sales enquiries, drop us a call at
+65 6430 0887
(available weekdays 9am – 6pm). Alternatively, fill out the contact form below and we'll respond within two business days.
MyRepublic Business Solutions
With a wide array of connectivity solutions including fixed and mobile internet, voice, cybersecurity, office collaboration tools and managed services, MyRepublic is your partner in digital transformation. 
Our Business Solutions teams work with you to build your business, providing reliable and secure business internet connectivity, digital tools that empower your workforce, and custom solutions that scale as you do.
Internet Connectivity and Networking
In this digital age, fast and reliable connectivity is vital to any modern business. MyRepublic offers a range of cost-effective internet and networking solutions for businesses large and small: from wireless LTE broadband solutions for fast deployment at remote sites to dedicated fixed connection for uncompromised access and bandwidth. High-speed fibre broadband plans are also available with speeds of up to 1Gbps, ideal for SMEs who require quick access to cloud-based productivity applications or media servers.
Voice and Communication Solutions
Having a secure and reliable digital system for easy and clear communication with your team and customers has never been more important. Smaller businesses can make use of MyRepublic Business Voice, a high-quality digital voice line that offers some of the most competitive IDD rates. For larger enterprises, our highly scalable and fully featured cloud PBX voice solution can be implemented for a truly hands-off approach. Working remotely? Our integrated TeamsVoice solution can check all the boxes.
Managed Services, Security, Productivity and More
The MyRepublic Business Solution suite of services includes managed WiFi, managed CPE, office productivity solutions and cybersecurity to create a convenient one-stop shop for any business looking to go digital.