4 Advantages of Cloud Computing Solutions in Terms of ICT Infrastructure and Operations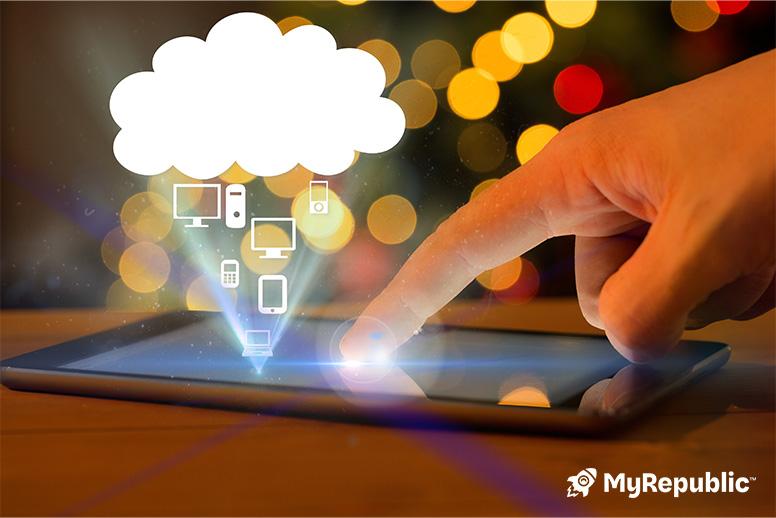 Cloud computing has become an increasingly popular choice for businesses nowadays, due to its significant role in streamlining businesses' ICT infrastructure and operations. The concept of cloud computing involves providing computing resources and services over the internet. It allows businesses to access a range of computing resources, such as storage, processing power, and software, rather than depending on physical hardware and infrastructure.
Organisations can now gain greater flexibility in terms of how they manage their IT resources. No doubt, cloud computing solutions offer a number of advantages in terms of ICT infrastructure and operations. Read on to find out more.
ICT infrastructure needs may vary as businesses continue to grow. Cloud solutions confer businesses flexibility in the operations, enabling them to scale their computing resources as required, without the disruptions or downtime associated with using physical hardware. For instance, during periods of high demand or when unveiling a new product or service, businesses can easily add more computing resources as required.
Cloud computing solutions also help businesses achieve cost-effectiveness by eliminating the need for costly physical hardware and maintenance.
Such costs can pose a large financial burden for small and medium-sized businesses who already have limited capital to work with in the initial stages of their businesses. Cost-savings from the adoption of cloud computing solutions can then be allocated into more profitable fields without compromising on their operational efficiency and effectiveness.
In traditional IT infrastructures, system downtime can often arise unexpectedly. These disruptions, both major and minor, often result in unnecessary loss of productivity and revenue which can be extremely costly to businesses.
However, these risks can be reduced with the emergence of cloud computing. Cloud computing solution providers guarantee high levels of reliability and uptime, consistent with their Service-Level Agreements (SLAs). Businesses will gain greater peace of mind leveraging stable IT systems and running them when needed, without the concerns of experiencing downtime and loss of revenue.
4. Security and Feature Innovation
IT solutions or cloud service providers often invest heavily in cyberdefence to safeguard against digital attacks, especially those that deal with sensitive data. Cloud computing solutions offer enhanced security and feature innovation. For instance, Platform-as-a-Service (PaaS) solutions like Azure Machine Learning provide businesses with access to cutting-edge technology and features that may not be available in traditional IT infrastructures. In addition, businesses can also gain insights into data that may be difficult, or even impossible to obtain through traditional methods.
There are also powerful analytics tools offered by cloud solutions such as Amazon Web Services (AWS). Elsewhere, Attack Surface Management is an affordable service that can provide real-time view on cyber threats and round-the-clock threat alerts to keep businesses in the loop regarding their network health and enable them to take action before disaster strikes. Lastly, Incident response minimises damage caused by cyberattacks and data breaches, as well as reduces recovery time and associated costs, while Cyber Incident Response Retainer for SMEs paves the way for these.
As the shift to cloud services remains prevalent, understanding the benefits of cloud computing solutions becomes key. With the right cloud solution in place, businesses can streamline their IT operations, boost efficiency and reduce costs, ultimately helping them achieve their business goals and objectives.
MyRepublic was honoured as one of the Top 3 in The Straits Times – "Singapore's Best Customer Service 2022/23" Award for Internet Service Provider category. We strive to empower a connected world that is smart, seamless and safe.