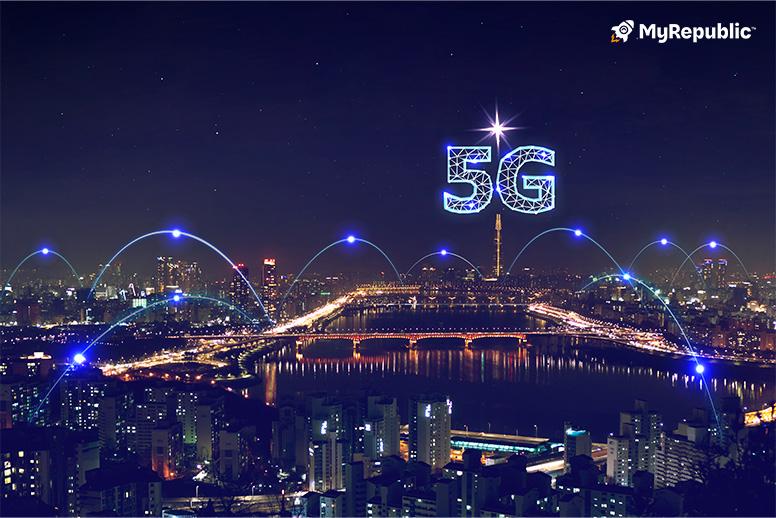 As 5G technology emerges, heralding a new era of connectivity and innovation, Singapore's digital landscape undergoes a monumental transformation. With its high speeds and low latency, 5G networks allow more connected devices to function in real-time, boost energy efficiency and network capacity across the island-nation, and empower businesses to improve their operations. This article highlights 3 ways in which 5G is driving technological advancements to propel Singapore into a future of boundless possibilities.
1. Internet of Things (IoT)
The Internet of Things (IoT) refers to the vast network of interconnected devices embedded with sensors, software, and other technologies, to gather and exchange data over the internet. Thanks to 5G's capabilities, IoT applications are made possible in Singapore, improving efficiency and convenience in various domains. For instance, 5G-powered traffic sensors keep you informed about real-time traffic conditions, helping you avoid getting stuck in traffic and making your travel smoother. Additionally, smart living with connected devices is achievable through 5G in Singapore. Imagine a home where your devices work together seamlessly- your alarm clock could sync with your coffee maker, ensuring a fresh cup is ready as soon as you wake up.
The evolution of wireless communication technologies, such as 5G networks, and best data plans, has enabled seamless and high-speed data transfer between vehicles and roads. This is great news for self-driving car enthusiasts. With 5G's super-fast connections, self-driving cars could become a common sight in Singapore. These smart vehicles are not only safe and efficient, but can work together with 5G technology to prevent accidents and traffic congestion. With the support of 5G, these vehicles can communicate with each other in real-time, facilitating the rapid exchange of up-to-date data for optimised traffic flow.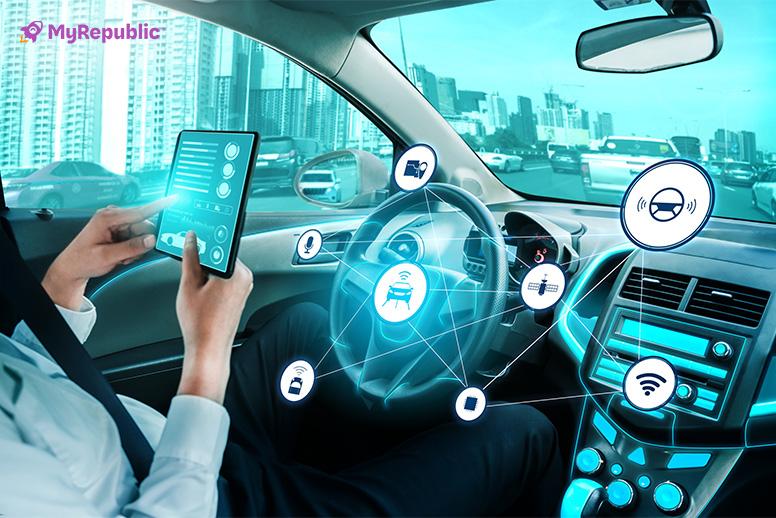 Taking care of your health is easier than ever with 5G. The technology offers access to virtual consultations with healthcare professionals in real time, regardless of their location. In other words, you can now attend a doctor's appointment from home and skip waiting rooms or long trips. To ensure a stable internet connection during the consultation, it is important to select a robust data plan. And guess what? 5G is so fast that it even allows surgeons to operate on patients remotely through the use of robotic systems and high-definition video to facilitate real-time precise instructions.
All in all, 5G unlocks greater possibilities for efficiency, safety, and accessibility, revolutionising various areas of technology in Singapore. With the continuous integration of 5G technology, Singapore will further strengthen its position as a global technology hub to pioneer innovative solutions.
Apart from unlimited data and international roaming data plans, MyRepublic also offers postpaid plans, 5G SIM only plans and data roaming plans, in Singapore. Find a data plan that works for your lifestyle at our online shop. MyRepublic is proud to be voted as Singapore's #1 Mobile Virtual Network Operator (MVNO) by readers of HardWareZone and HWM for 4 years running.