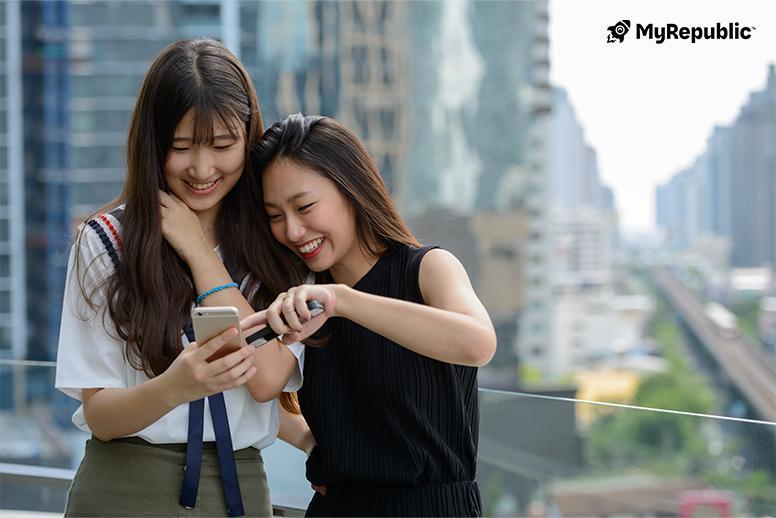 5G technology is the latest development in mobile communication technology, transforming the way we interact with our mobile devices. The rise of 5G technology in Singapore is expected to bring significant changes to various mobile plans offered by local service providers. This article shares the impact of 5G technology on mobile plans and what it means for 5G mobile users.
1. New services and applications
Thanks to 5G, an array of new services and applications will be made available. Some of these include virtual reality, augmented reality, and Internet of Things (IoT) devices. With the ability to support high-speed connectivity, 5G empowers greater accessibility to these features, which was not possible with previous generations of mobile technology. For instance, 5G users will be able to access augmented reality and virtual reality applications seamlessly, enjoying a more immersive experience. Those using 5G in Singapore, may also notice Internet of Things (IoT) devices benefitting from the technology. With 5G connection, functionality is enhanced thanks to low-latency and high-speed connectivity.
Apart from new services and applications, the implementation of 5G technology demands significant investment in infrastructure and technology by service providers. This may result in higher rates for mobile plans. Compared to previous generations of mobile technology, 5G technology requires new equipment such as routers, antennas, and transceivers, to name a few. These are more costly than those used previously. On top of that, massive upgrades with regards to current cellular infrastructure, such as new cell towers and equipment cannot be overlooked as well. This infrastructure upgrade can be expensive, particularly for countries or regions that have large land areas or challenging geographic terrain. iThat being said, it is also worth noting that service providers  will usually provide different tiers of 5G plans to cater to users with different budgets and needs.
3. High-speed connectivity
5G technology is designed to provide high-speed connectivity. The technology benefits users who require a fast and reliable internet connection for work or entertainment. Whether it is a regular 5G data plan or a
5G SIM only plan
, the data network stability will ensure a smoother and more seamless experience. For instance, users can enjoy high-quality videos, movies, and TV shows streaming with significantly less buffering or interruptions. Online gamers also benefit from a smoother and uninterrupted gameplay, even in multiplayer mode.
All in all, mobile plans offered by telecom service providers can be greatly impacted by the rise of 5G technology in Singapore. As 5G technology continues to evolve, it is essential for users to evaluate and assess their needs carefully when choosing mobile plans. Talking to a professional service provider is a great way to ease the decision making process, finding a suitable plan that offers the best value.
At MyRepublic, we provide quality telecom services, eSIM, 5G data plans,
home fibre broadband
and more. Check out our 5G plans
here
. To learn more about 5G in Singapore, refer to this useful
guide
.