MyRepublic launches Ignite as it expands footprint into Singapore enterprise market with new ICT solutions for SMEs
Industry-leading technologies to drive digital transformation among Singapore SMEs, enabling them to stay ahead of the game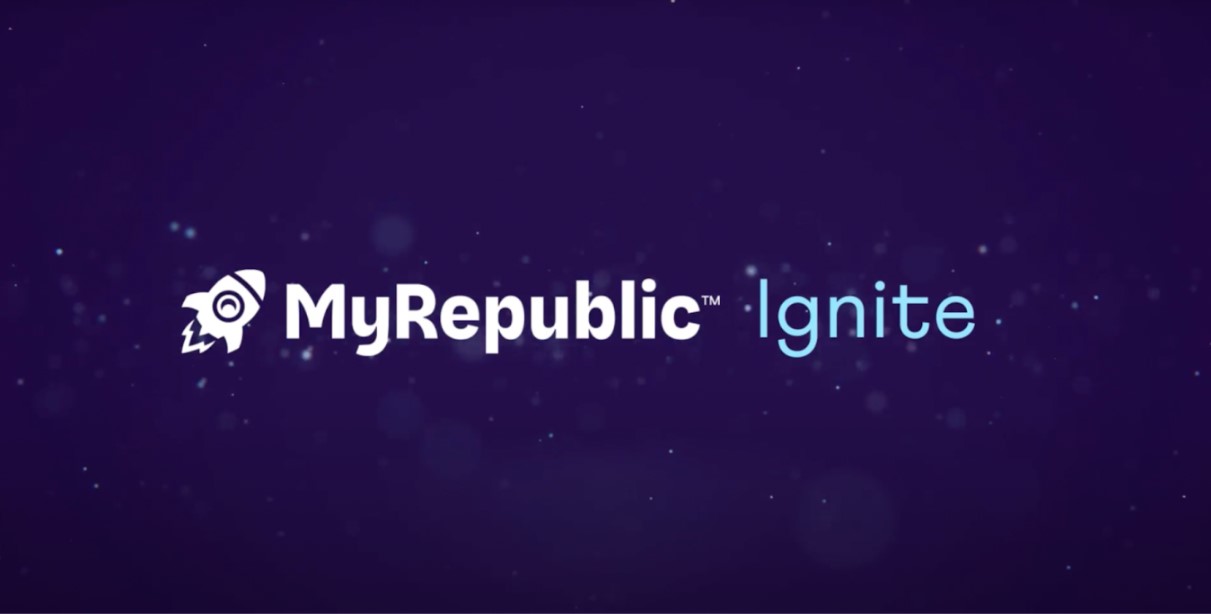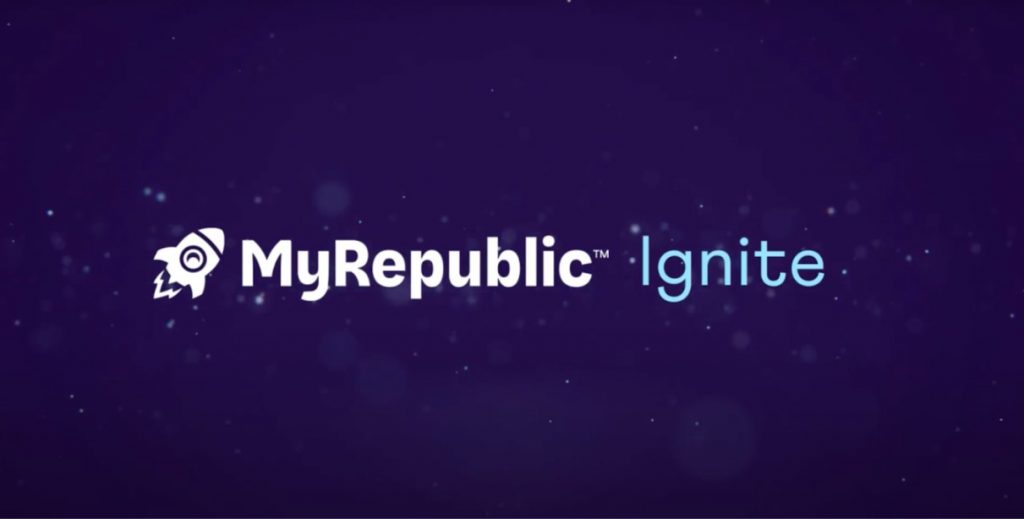 Singapore, 13 September 2022: MyRepublic today announced the launch of Ignite, a brand-new suite of enterprise ICT (Information and Communications Technology) solutions catered to Small and Medium Enterprises (SMEs) in Singapore. This marks the award-winning telco's expansion into the Singapore enterprise software market, as it bolsters its enterprise technology capabilities and cements itself as a trusted technology partner for businesses amid today's digital-first environment.
Designed for scalability, the portfolio of next-generation tools is built with the requirements and needs of SMEs in mind. Through Ignite, SMEs will be able to boost productivity, ramp up cybersecurity postures, and increase cost-efficiency, as they accelerate their digital transformation journeys to stay agile and competitive in a disruptive world.
SMEs form the backbone of Singapore's economy, making up 99% of all enterprises and employing 72% of the workforce[1]. Yet, the SME segment is often one that is underserved and overlooked, and there remains untapped opportunities to further develop the technology ecosystem for SMEs in the key areas of Cloud, Cybersecurity, Artificial Intelligence, and Internet of Things (IoT).
To address this gap in the market, MyRepublic aims to democratise access to the right solutions and tools that enable SMEs to meet their digitalisation needs, so they can focus on their core business profitability and strengthen their go-to-market strategy.
Jonathan Lee, Head of Enterprise & Sales, MyRepublic Singapore, said: "The challenges of today's dynamic business landscape have called for digitalisation to be an integral, rather than optional, strategy to stay competitive. MyRepublic is proud to be at the forefront of innovations and solutions that enable businesses to digitally transform and stay ahead of the curve."
"Our purpose has always been to transform people's lives by creating a connected world that is seamless, smart, and safe. Ignite was specially created to fulfil this very purpose in the corporate space. We are driven by an ambition to be more than a telco, and to reinforce our position as a trusted digital transformation partner and enabler to the SMEs. Through partnering with local SMEs across various sectors, we aim to help them propel their business forward and succeed in today's fast-evolving, hyperconnected world."
Key product highlights in the Ignite portfolio include:
Cloud: Host infrastructure, platforms, and software through the internet reliably and securely. The pandemic has accelerated the need for SMEs to pivot to digital in order to stay agile in a distributed workforce. Against this backdrop, cloud technologies have emerged as a game changer for employees to stay connected and productive, no matter where they are. Long gone are the days where cloud is seen as a solution for the big corporations – rather, it has become a key enabler for business success for organisations of all sizes in today's digital landscape.
Cybersecurity: Keep your assets safe with cybersecurity consulting and managed security services. Amid a constantly evolving threat landscape, it has become even more crucial for SMEs to stay vigilant and have in place robust cybersecurity infrastructures and protocols, so they are prepared in the face of potential breaches and attacks. With Ignite, SMEs can stay safe and confident with the support of trusted and experienced cybersecurity experts to help solve complex security issues.
Artificial Intelligence and IoT: Next-generation technologies that streamline processes and unlock new growth opportunities. Through intelligent automation and the power of data analytics, SMEs can improve employee productivity, eradicate manual labour-intensive tasks, and optimise resource allocation. Further, the availability of real-time data and actionable insights allow SMEs to make smarter decisions that contribute to improved customer service and retention, thus achieving long-term business success.
Addressable market size and future expansion plans
The overall addressable market for cloud computing, cybersecurity, Artificial Intelligence and IoT in Singapore is approximately US$3.8B in 2022 with a compounded annual growth (CAGR) of 5.6% by the end of 2025. The cybersecurity market in Singapore alone is expected to reach US$889 million in 2022[2]. Against this backdrop, MyRepublic projects a 15% compounded growth rate over the next 3 years for its enterprise technology business, as momentum picks up in this space.
There are plans to further expand the Ignite portfolio with new technology and solutions. More details will be announced in late 2022.