Pips the competition to win Best Fibre Broadband Service Provider for the first time, and recognised as Best MVNO Service Provider for the fourth consecutive year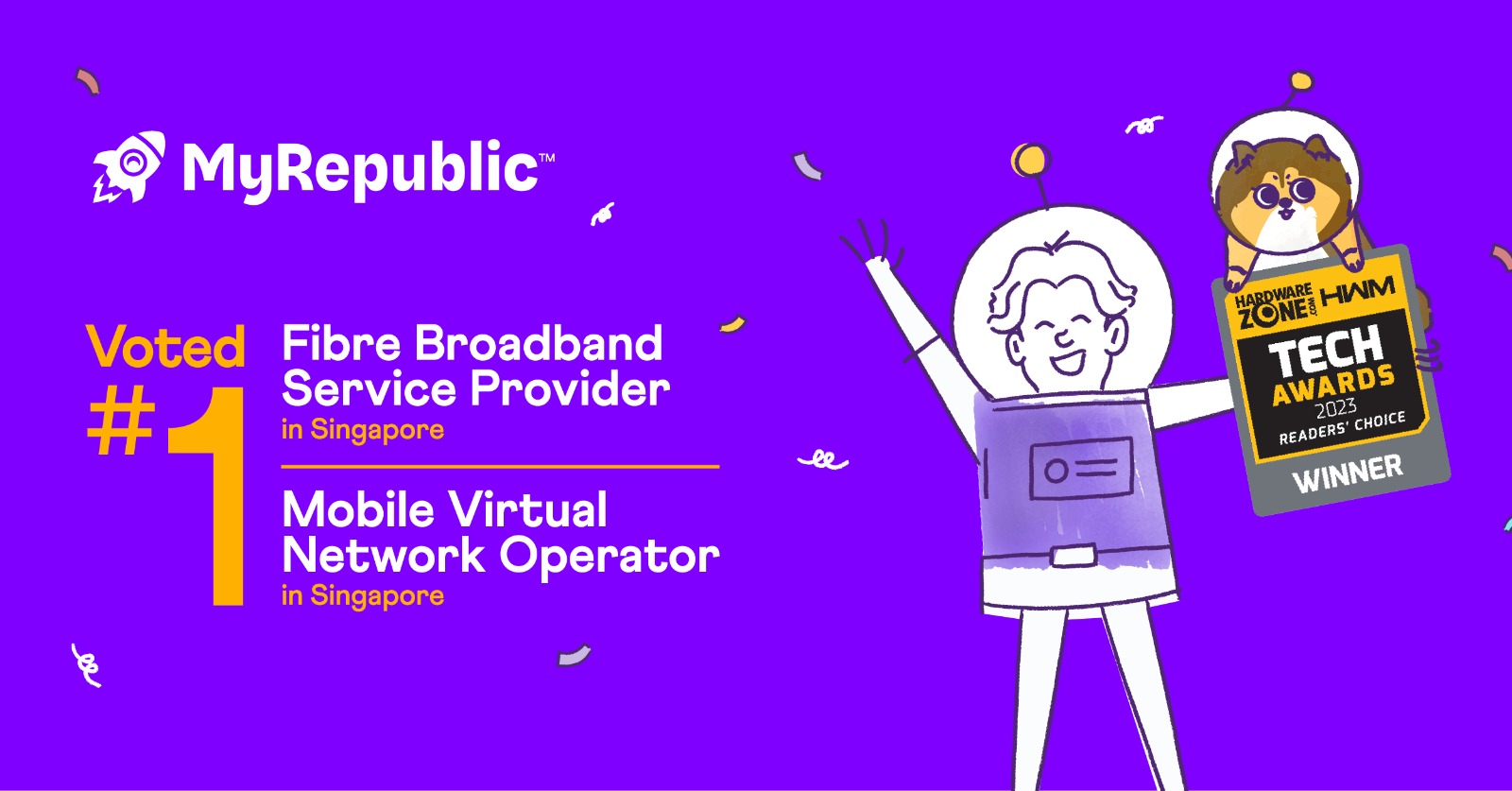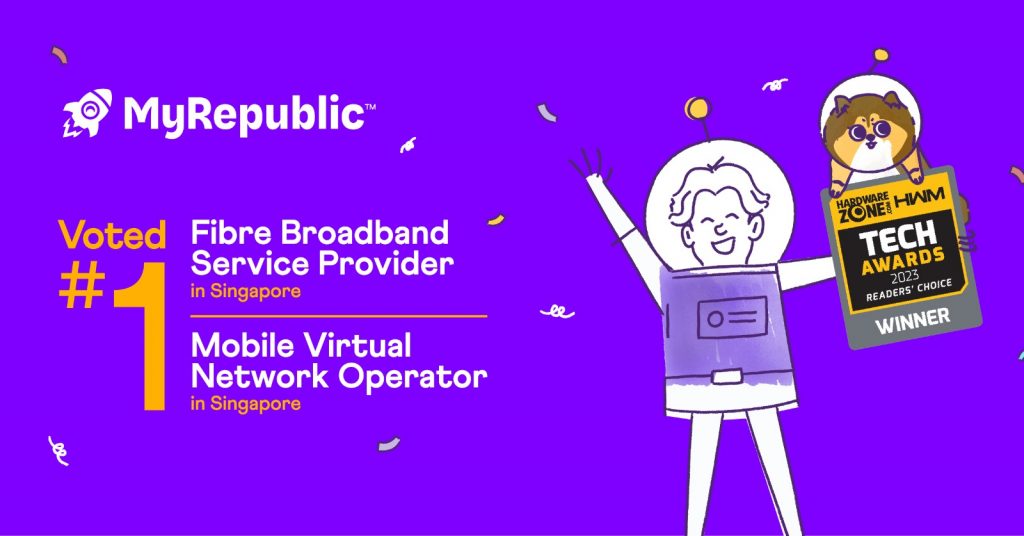 Singapore, 20 April 2023: MyRepublic, the award-winning telecom operator and enterprise technology provider, has been named 'Best Fibre Broadband Service Provider' and 'Best MVNO Service Provider' at the HardwareZone + HWM Tech Awards 2023.
This is the company's inaugural win under the Broadband category, having garnered 41% of the votes from readers (an increase of 20% from 2022). MyRepublic has also been recognised as the Best MVNO Service Provider for four consecutive years, tripling its vote share between itself and the second-placed operator, since the introduction of this category as part of the awards.
The awards are testament to MyRepublic's efforts to redefine broadband and mobile connectivity for its customers in the past decade. Earlier this year, the telecom launched its flagship 5G mobile plan, making it one of Singapore's few MVNOs using a standalone 5G network. In addition, MyRepublic had also recently provided a free upgrade of its GAMER broadband service, offering subscribers double the bandwidth, a dedicated line for work and play, as well as optimised network routes to cater to the diverse needs of both gamers and streamers.
Malcolm Rodrigues, Chief Executive Officer and Founder, MyRepublic, said: "We are heartened to see that the hard work by the MyRepublic team has paid off in the form of industry and customer recognition, since our humble beginnings as an alternative Internet Service Provider that started in Singapore 11 years ago. As we move into the next decade of MyRepublic, the team remains committed to serving the needs of our existing customers, while also identifying potential gaps in the market that MyRepublic is well-equipped to address. We are focused on continued innovation and look forward to introducing new best-in-class product and service offerings for our customers in the months to come."
To celebrate the wins and in appreciation of its customers' ongoing support, MyRepublic will be launching limited period promotional bundles for customers across its mobile and broadband services, as well as the chance to win a giveaway with prizes including Capitaland Mall vouchers and ASUS and Microsoft gadgets. More details will be announced soon.
The HardwareZone + HWM Tech Awards honours all outstanding tech brands and revolutionary products launched each year. In its 14th year running, the Readers' Choice sees readers of HardwareZone and HWM vote for their favourite brands, while the Editors' Choice identifies the best tech products tested by the HardwareZone editorial team.