Keeping its signature rocket and core purple elements, the new logo reflects MyRepublic's decade-long commitment in transforming connectivity in a digital-first world.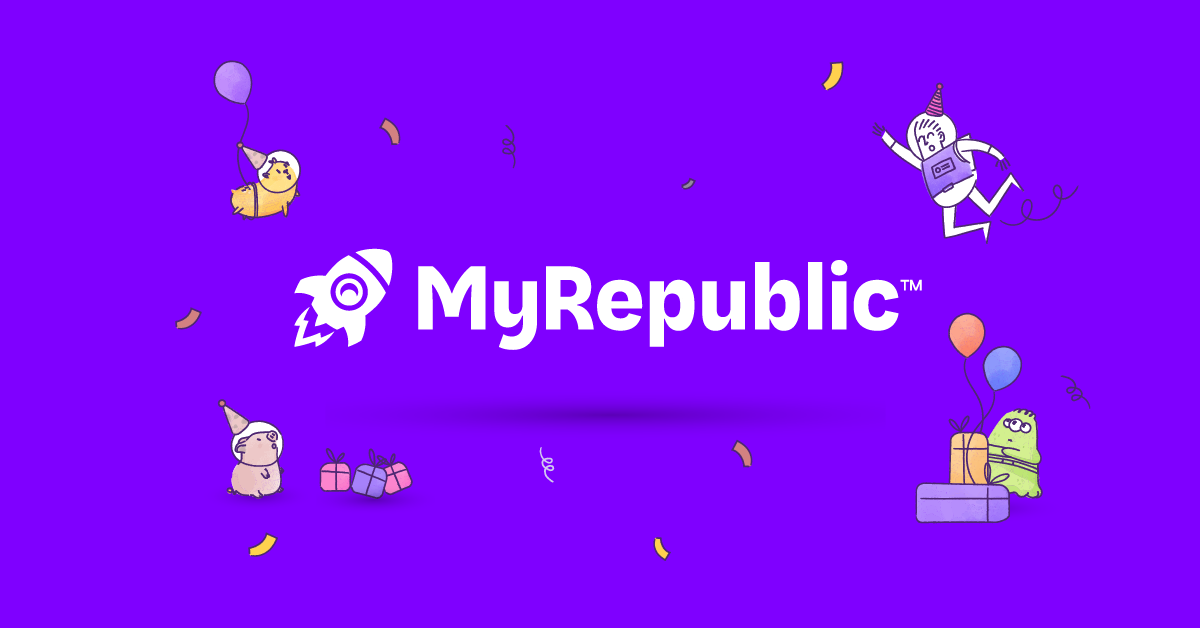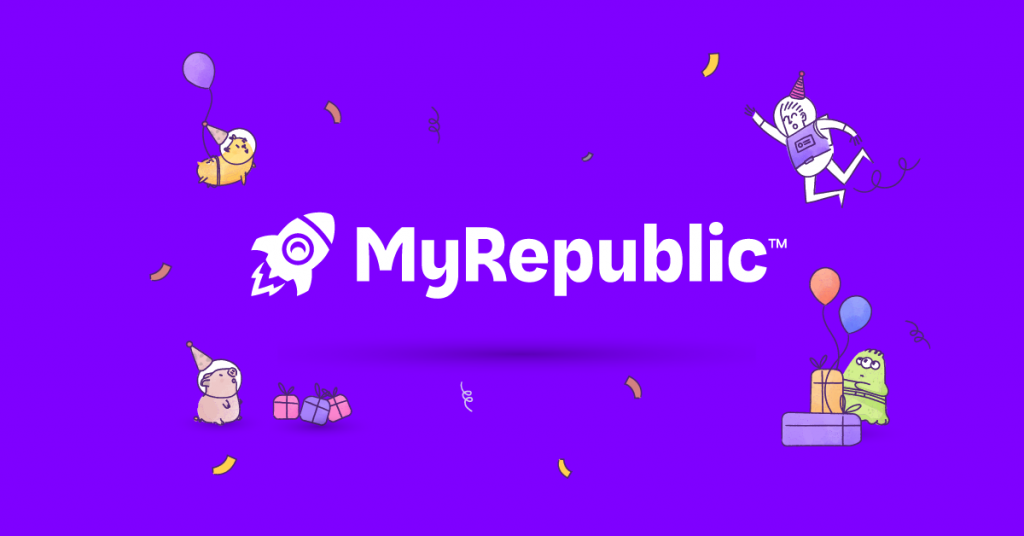 Singapore, 15 February 2022 – MyRepublic today unveiled a brand new logo as it kicks off its 10th anniversary celebrations in Singapore. 
The new logo reflects the company's decade-long journey of growth from a challenger brand to a mature industry leader, and signifies a generational shift within the organisation's brand and culture.
"It's been an incredible 10 years for us at MyRepublic. We've redefined broadband and mobile connectivity in the markets where we operate, and helped our customers understand what a true modern connectivity experience can be," said Ji Jing, Group Chief Marketing Officer at MyRepublic. "There's no better time for us to introduce a refreshed look and a renewed purpose as we blast off into the next decade of continued growth. We also have exciting rewards to celebrate this milestone to show our appreciation to all who have supported us in this journey."
MyRepublic's new logo features a modern design of its signature rocket, sporting a professional and clean silhouette against its iconic purple brand colour. By retaining its trademark elements, MyRepublic seeks to maintain top-of-mind awareness and brand equity among consumers who are familiar with the brand's identity. 
The wordmark has also been enhanced with cleaner edges and more consistent lettering, making it clearly readable no matter if viewed on a 50-inch display or a 5-inch smartphone. 
Over the years, MyRepublic has grown its business to include a greater portfolio of products and solutions. For the first time, the company is also introducing logos for its GAMER and Business sub-brands. This enhanced consistency between MyRepublic's brand and sub-brands signifies its commitment to provide a seamless unified customer experience across the board.
Celebrating with MyRepublic customers
To celebrate the occasion with its customers, MyRepublic will reward 10 loyal customers selected at random who have been with MyRepublic for 10 years with prizes worth up to $10,000.  
Prizes include the iPhone 13 Pro, Nintendo Switch consoles, PlayStation 4 consoles, and ASUS Vivobook laptops. 
As part of the brand and logo refresh, MyRepublic will also launch its monthly birthday rewards, an ongoing rewards programme where MyRepublic customers will stand to receive a treat during their birthday month.
"Last April, we refreshed our brand with a new look and voice to great reception. Since then, 97 percent of our customers have indicated a preference for the new brand identity and its personable and down-to-earth tone," added Ji Jing. "Our new logo extends that simplicity, customer-centricity, and relatability to all aspects of our brand. We look forward to continuing our journey of serving and walking alongside our community."