Simulate physical presence with MyRepublic's Virtual Reality

Complement the real-world experience through gamification, enriching content and engagement with angles of view not possible in real life

Open up endless possibilities for reative communication and experiences in various industries. Simulation of "what if" scenarios

Host "live" tours and interact with your audience via text, audio, and video

Understand your visitors with the in-built analytics dashboard, learning about their behavior and interests
How to get started on Virtual Reality
To create a successful VR experience project the first step is to create an outline and goal, then turn it into a detailed flowchart with clear objectives , deliverables for effect.
After which is to explore and define the technical limits required in the project and develop the content further. Following which the software, authoring tool and special equipment and techniques needs to be selected.
Developer creates assets and may write custom scripts to fine tune the virtual environment and interactive content.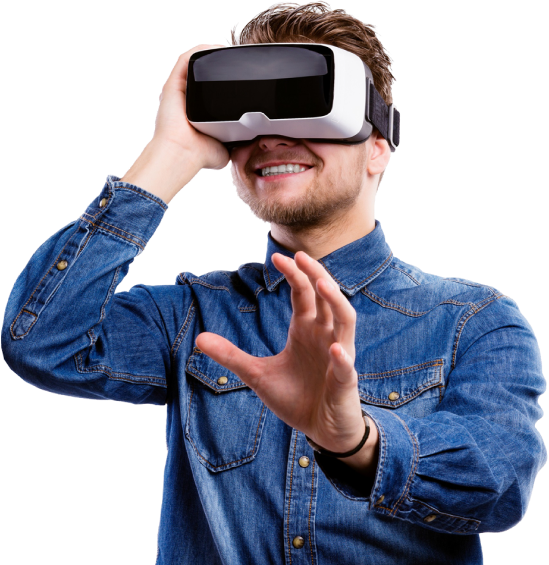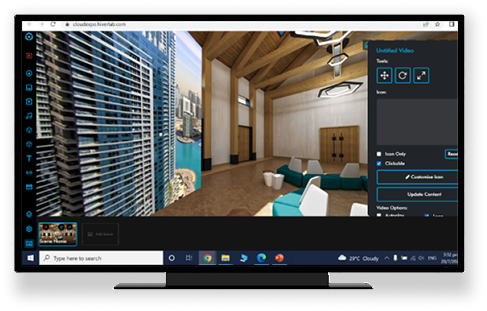 My Republic offers a Basic Virtual Reality Authoring tool to let you create your first virtual environment and experience with interactive content to engage visitors.
MyRepublic's Virtual Reality Features
Multi-user feature
Host a live tour and interact with your audience via text, audio, and video
Collaborate on Projects with your team on the cloud
Ensure creative assets are easily accessible by everyone in your team
Wide range of embeddable interactive elements available
Create an interactive experience that your audience will love
Wide range of embeddable interactive elements available
Create an interactive experience that your audience will love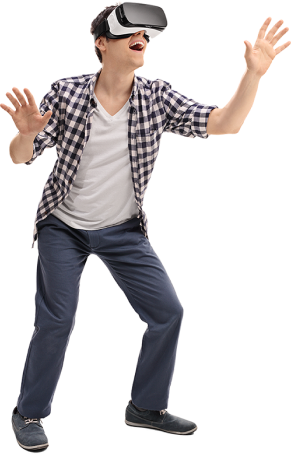 Publish your creative virtual venue anywhere via URL or embedded HTML
With privacy options such as OTP and email whitelist, control who can view your virtual tour
Understand your visitors with our in-built analytics dashboard
Learn which scene or elements your visitors are interested in
Vulnerability Assessment and Penetration Testing
Certified by CREST International Accredited company

Trusted Managed Solution Provider
MyRepublic Enterprise business portfolio covers the needs of a modern business, from networking, voice, cybersecurity, office productivity to being a trusted IT services.

Security at Every Critical Step
MyRepublic will work with you to ensure that your cloud environments are secured by design and are compliant to the industry's regulations.

MyRepublic's cloud experts help you understand the Total Cost of Ownership(TCO) of running your infrastructure and optimizes for cost savings on the cloud.

Technology Training and Support
MyRepublic will work with your IT team along the cloud journey to ensure that your team are well equipped to understand the cloud and to get the best-in-class support.
Curious how MyRepublic's Virtual Reality solution can benefit your organization?
For sales enquiries, drop us a call at +65 6430 0887 (available weekdays 9am – 6pm). Alternatively, fill out the contact form below and we'll respond within two business days.