Prepare your organisation from
Email Phishing techniques
People are the biggest vulnerability. No matter how good your security is, phishing emails still reach users and threaten to trigger breaches.
MyRepublic's Managed Email Phishing Awareness through Simulation Program

prepares your employees to recognise and report phishing attempts through a carefully curated program.
of the phish cofense verifies for customers are found in environments using secure email gateways.
of these are credential phish.
are business email compromise (BEC).
are scams (Including sextortion) Source: Cofense Phishing Defense Center.
5 Signs of a Phishing Email:

Plays on fear and urgency

Asks for credentials, personal, or financial information

Uses an unfamiliar greeting

Has a sketchy email address

Makes spelling or grammar errors
MyRepublic Email Phishing Program Features
Education through Simulation
Program Consultant to create and execute up to 4 x Phishing Simulation/Campaigns in a year.
MyRepublic onboarding team will help through a formal program development process. They will provide guidance, allowing Customer to begin training quickly and effectively.
Program will provide pre-built phishing scenario templates, and we will have the ability build our own, unique mock phishing emails based on real attacks targeting our organization. All templates will be completely customizable to create a personalized look, representative of organizational needs and culture.
Program service and reporting will be capable of automatically identifying and reporting individuals that repeatedly fail exercises. Options to provide training to this group can then be customized.
Extensive Dashboard and Reporting
MyRepublic phishing simulation solution provides deep reporting on scenario results in near real-time. This reporting will report data such as trends, failure rates, geographic location, and browser plugin status. Reports will be exportable to CSV.
Quarterly scheduled Webinar to educate repeat offenders about email phishing.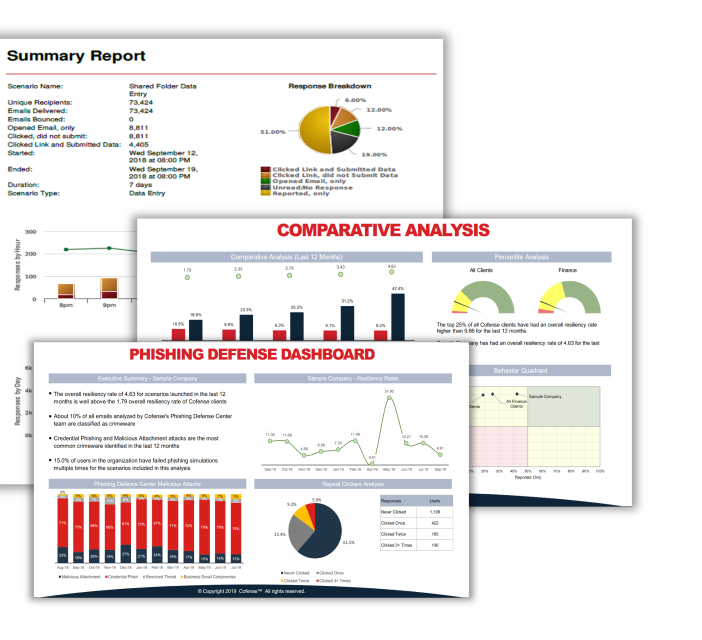 Preparing your organisation from phishing attacks.s
Enhanced Report – measure effectiveness of your simulated phishing campaigns through increased reporting over time, and measurement of resilience.
i. Executive Summary
ii. Response Analysis
iii. Overall Susceptibility Rate
iv. Overall Reporting Rate, if applicable
v. Overall Repeat Offense Rate, starting after two (2) production Scenarios
vi. Standard Analytics Reporting
vii. Observations and Recommendations
Email Phishing Awareness Plans
*Minimum order quantity at 50 users
Contact us for
more details
Trusted Managed Solution Provider
MyRepublic Enterprise business portfolio covers the needs of a modern business, from networking, voice, cybersecurity, office productivity to being a trusted IT services.
Security at Every Critical Step
MyRepublic will work with you to ensure that your cloud environments are secured by design and are compliant to the industry's regulations.
MyRepublic's cloud experts help you understand the Total Cost of Ownership (TCO) of running your infrastructure and optimizes for cost savings on the cloud.
Technology Training and Support
MyRepublic will work with your IT team along the cloud journey to ensure that your team are well equipped to understand the cloud and to get the best-in-class support.
Let's see how we can help you.
Get in touch with our Phishing Email Education experts
Fill up our contact form and register your interest in a Free Phishing Email Assessment.