Comparing broadband VS leased line services for businesses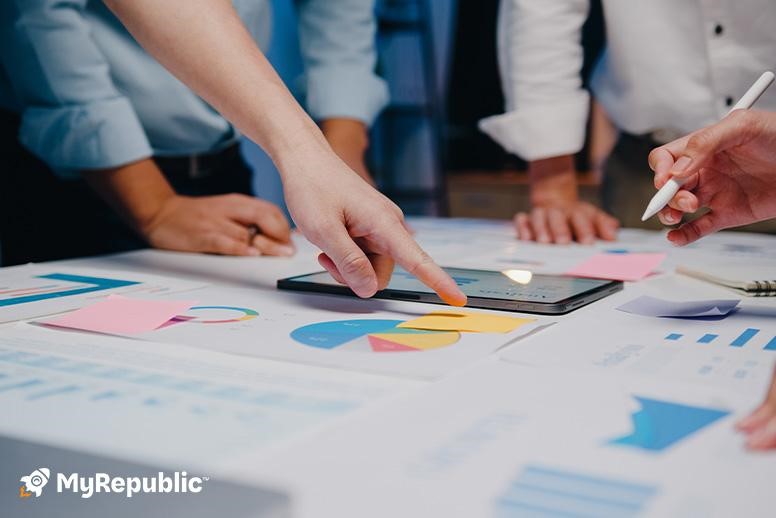 Reliable high-speed internet has evolved into an indispensable asset, particularly for businesses. It underpins crucial functions like video conferencing, real-time communication, and global networking. As the digital terrain expands, businesses typically consider two primary connectivity solutions: business broadband and leased line services. While both deliver high-speed internet, they differ in terms of reliability, speed, and cost. This article delves into these nuances, aiming to equip you with insights that can guide your decision-making in alignment with your unique business needs.
Operating on a shared connection, business broadband is a popular choice in Singapore. It comes with a bandwidth divided among multiple users in the same location.
Conversely, leased line services provide bandwidth exclusively reserved for a singular business, ensuring consistent availability irrespective of the time or external network traffic.
During periods of high demand, such as peak working hours, commercial broadband may encounter speed reductions. Due to the wide distribution of available bandwidth, this shared nature makes business broadband vulnerable to congestion and network outages. Imagine having multiple businesses in your vicinity heavily utilising their broadband connections at the same time. This may slow down internet speed or even cause temporary service interruptions.
In contrast, leased lines only distribute exclusive bandwidth. As this bandwidth isn't disseminated among multiple users, businesses benefit from unvarying, rapid internet connectivity, even during high-traffic periods.
Business broadband's bandwidth is provided for multiple users in the same geographical area. This sharing of resources allows service providers to offer competitive pricing, positioning business broadband as a cost-effective alternative.
Unlike business broadband, leased lines's exclusive bandwidth is reserved for one business despite the time of day or network traffic from other users. With unparalleled reliability and speed, leased lines command a heftier price tag than business broadband. The elevated cost is often justified by the superior service and support accompanying it.
4. Service Level Agreements and Support
When evaluating internet options for business, another factor to consider is the level of support and service level agreements (SLAs) offered. Support levels determine the extent to which a service provider is available to assist and troubleshoot issues for its customers, while SLAs are formal agreements that specify the level of service expected by a customer.
For business broadband, the SLAs and level of support can vary significantly depending on the service provider and the specific plan chosen. Typically, an uptime guarantee is in place, specifying the percentage of time the service is expected to be operational.
Meanwhile, leased lines stand out for its robust SLAs and higher levels of support. This translates to a higher assurance of reliability and responsiveness. In the event of a network outage or other connectivity issues, businesses relying on leased lines can expect issue resolution and minimal downtime, ensuring that their critical operations remain uninterrupted.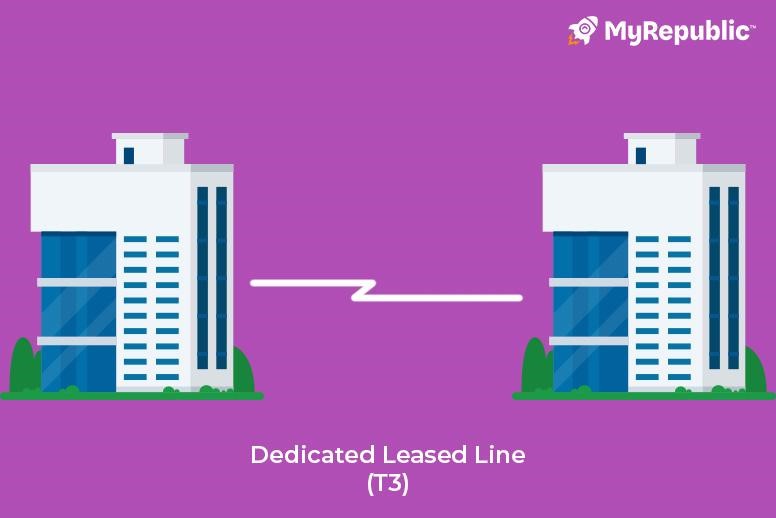 The decision between  business broadband and leased line services is not one-size-fits-all; it's a highly individualised choice. Businesses should carefully assess their specific needs and budget considerations before making a decision.
MyRepublic has proudly achieved recognition as one of the Top 3 winners in the "Singapore's Best Customer Service 2022/23" Award within the Internet Service Provider category. Our commitment is to enable a connected world that is characterised by intelligence, seamless experiences, and utmost safety.