As we step into 2022, many of us are still working from home; be it fully or in a hybrid manner. Having an optimal home workspace environment is known to be one of the most important factors in productivity. If you work from home, it's essential to set up an office space that will inspire you and motivate you to get more things done in less time. There are many ways to set up your home office; most of it ultimately boils down to personal preference and finding what works for you. In this article, we'll be exploring some must-have items you'll need to have the perfect setup as we aim for a more productive 2022!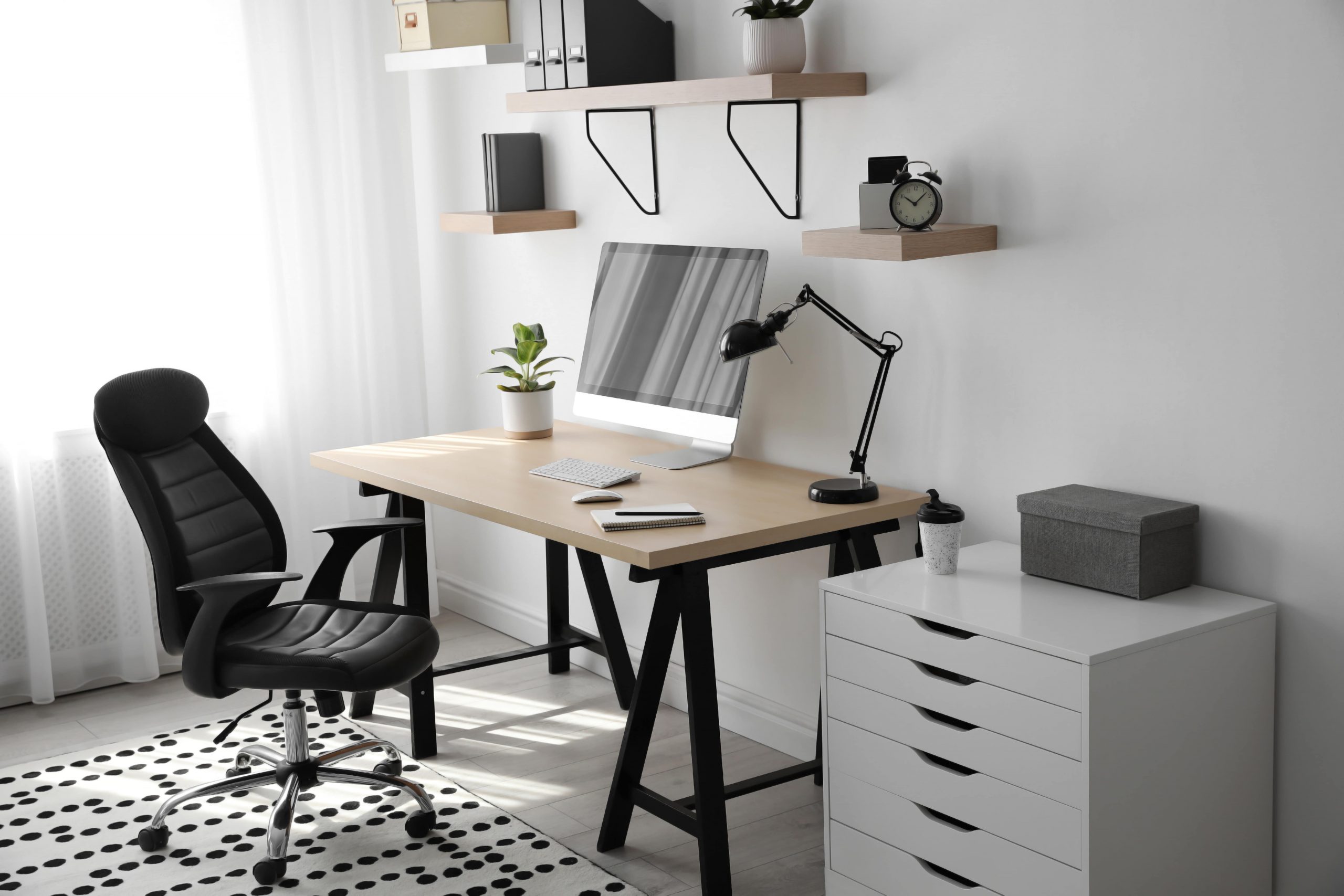 Work In Comfort
One of the main benefits of working from home is the freedom to pick furniture that works for you. When choosing furniture for your home workspace, you should look out for ergonomic chairs and desks. Since most of your time will be spent sitting down, investing some serious money in an ergonomic chair isn't a bad idea. These chairs are designed to relieve your neck, hip, and spine of the stress that arises as a result of being seated for prolonged amounts of time. An ergonomic desk that has a suitable height is also vital in keeping your neck comfortable while working.
Keeping Your Space Organised
For most people, a cluttered workspace makes for a cluttered mind. Not only will having an organised desk look more inviting, but it'll motivate you to get to work, especially since you won't have to clear junk to get the job done. Secretlab's MAGNUS Desk is simple with no accoutrements, no drawers, no-frills, just a 59-inches (in length) steel desk with an unparalleled magnetic ecosystem. With MAGNUS's chassis being fully constructed of steel, it's exceedingly tough and sturdy to use, plus it has the advantage of turning the table into a magnetic base to keep your wires organised – goodbye unsightly cables dangling loose. We offer this excellent desk as one of our GAMER broadband add-ons!
Equip Yourself With a Fast Network
Since we've been working from home for more than a year, it's safe to say that we all know the frustration of work disruptions due to poor network speeds. Having your network hang or slow down at important times can take a toll on your productivity. Picking a router based on your needs is vital to having good network speeds. If you're in a bigger house and need wider coverage, consider getting a WiFi mesh system to ensure every inch of your home has fast network speeds. We currently offer the TP Link Deco X60 if you're in need of extending your WiFi range, click here to learn more.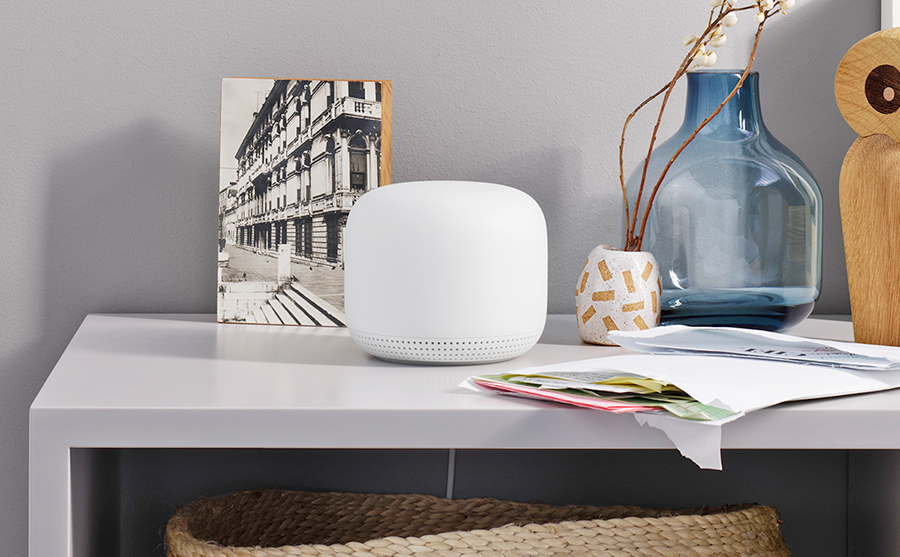 Get Your Own Smart Home Assistant
Having an intelligent home assistant in your home workspace setup can help you in getting simple tasks out of the way. Setting reminders throughout the day and having your home assistant read them out to you can help keep you on the ball. You could even link and control your home appliances with voice controls, so you won't have to get out of your chair to adjust the lighting or air conditioning in your workspace. We have plans bundled with the Google Nest Wifi router and point, a mesh system that is integrated with Google Home Assistant to help you have full control over your workspace.
Seamless Work With An Extra Monitor
We get the struggle of trying to find one particular window among an endless mess of tabs. Clicking from one page to the next is inefficient and frustratingly confusing. A second monitor for a dual-screen setup comes in handy and saves a great amount of time on daily tasks. When selecting a second monitor, look for one with a clear, legible display (to avoid headaches) and brighter displays (to cut down on glare). If you're looking for a potential workspace upgrade, consider getting a bigger display to declutter your desktop and reduce endless scrolling and shuffling between windows!
Invest In High-Quality Headphones
If you expect regular video calls with your colleagues while working from home, you need a pair of headphones with a decent microphone. It will help you hear everyone on the call better, but it will also ensure that everyone hears you loud and clear when you speak up your mind. When hunting for your headphones, look out for active noise cancellation, clean wireless design, and a simple setup. The right pair of headphones also can help you boost your productivity by completely blocking the noise of the outside world, allowing you to be in your zone and get that big project done.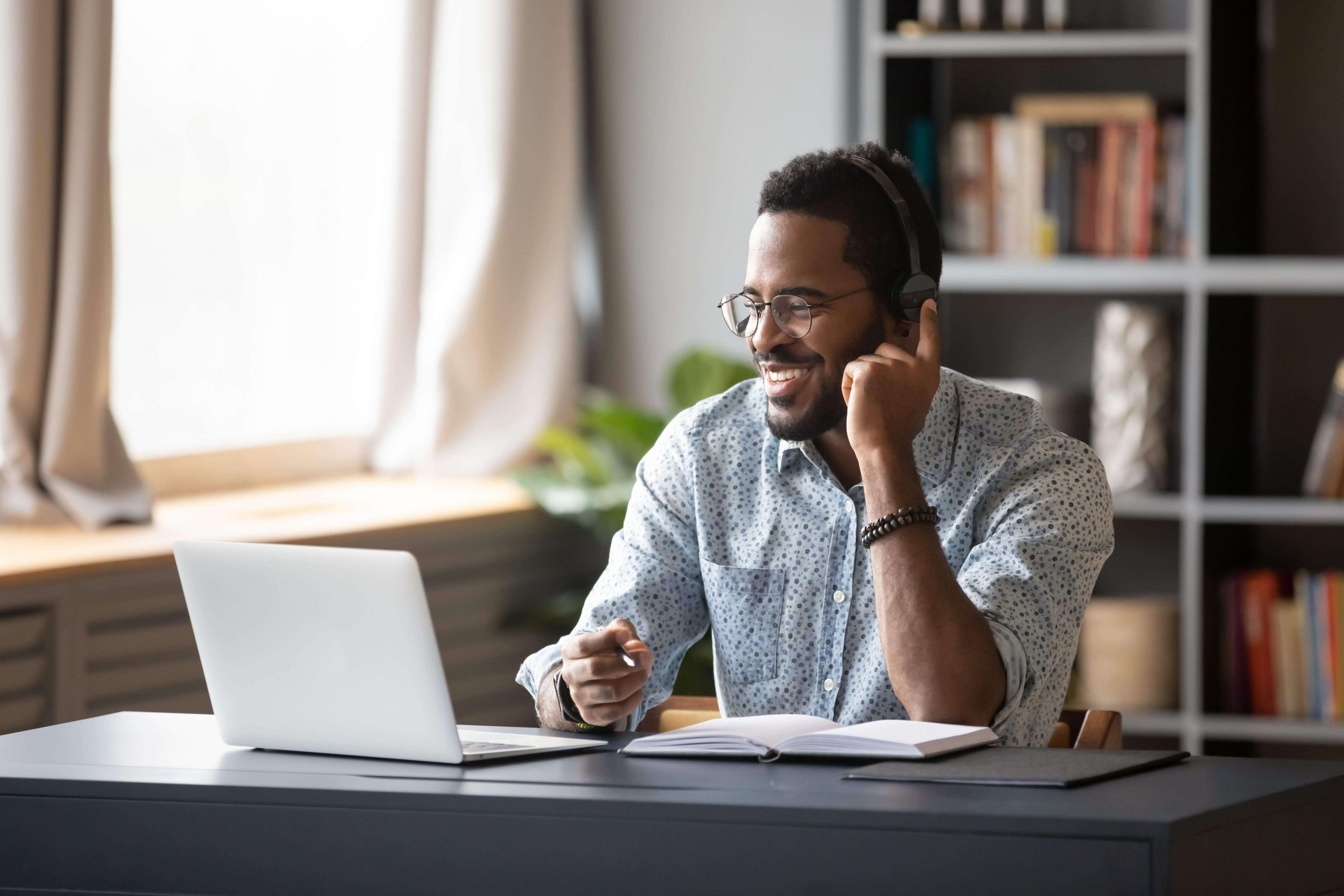 Upgrade Your Home Workspace With MyRepublic!
We're all about speed and quality, and we're here to help you get your dream home workspace set up for the upcoming year. Apart from fast speeds, our plans come with amazing add-ons that will be great in any workspace!
Ultra-Fast Broadband Plans
When you work with MyRepublic, you can work without interruptions. Our ultra-fast broadband services come in a variety of options. We're here to keep your home office running smoothly with as few disruptions as possible, so say goodbye to annoying latency spikes and slow speeds that stifle your work.
Plans To Meet Your Needs
From the latest WiFi-6 routers to the wide coverage 2Gbps broadband plans to choose from, we have something for everyone. We're also one of the few internet service providers in Singapore that offer flexible, no-contract broadband plans.
Fantastic Lifestyle Products With Our Plans
Upgrade your home workspace with our fantastic line-up of add-ons from PRISM+ X270 Curved Gaming Monitor to Secretlab TITAN Evo 2022 Series Gaming Chair as well as the Secretlab MAGNUS Metal Desk bundle if you're looking for a sleek and organised desk. Check out our selection of add-ons and get started with us today!