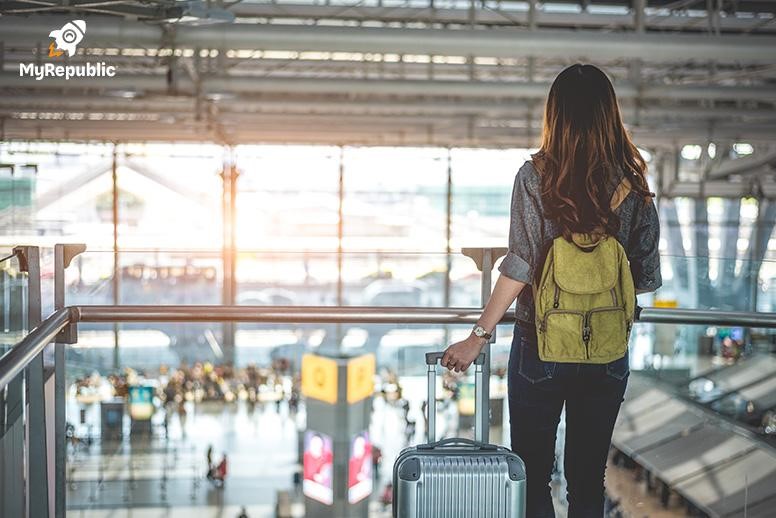 While travelling abroad is an exciting opportunity to discover new places and experience different cultures, staying connected during trips can be a challenge, particularly when it comes to data usage. Though you can always opt for data on a per-use basis, it can quickly accumulate and become costly. That's when international roaming data plans come in handy, incurring less cost than data usage on a per-use basis. In addition to that, they also provide flexibility in the following ways:
1. Customised roaming data plans based on travel itinerary
International roaming data plans are customisable according to your travel itinerary. It allows you to select a plan that is tailored to your specific requirements and usage patterns. For instance, if you are travelling to different countries with varying
data usage
rates, going for a plan that features different data allowances can be a wise decision. Not only is it cost-saving, but it also ensures that overspending is minimised.
2. Different roaming data plans for multiple countries or regions
Many
international roaming data
plans enable you to utilise your data allowance in different countries or regions, saving you the hassle of switching between different plans or providers. Thanks to this flexibility, selecting a plan that covers all the countries or regions you visit, while being able to enjoy the same data allowance in each one is made possible.
3. Can be tailored to fit different budgets
Whether you are a budget-conscious traveller or have more money to spend, multiple roaming data plans exist to suit your needs. These plans can usually be tailored to meet different budgets, allowing you to enjoy satisfactory
roaming rates
within your budget. For example, you can choose a plan with a higher data allowance for stable internet connection to handle more data for work or other activities. Meanwhile, select a plan that offers a lower data allowance but still provides the connectivity you need.
4. Flexibility to use any device
International roaming data plans provide you the flexibility to use the device that is most convenient for you at any given time. You can use your tablet, phone, or laptop to connect to the internet and access your data plan.
5. Flexibility to cancel or pause service
You are free to cancel or put your international roaming data plan on hold whenever you want. This flexibility helps to avoid unnecessary charges when you do not need the service. For instance, when you are in a location with free Wi-Fi.
6. Flexible payment options
Often, flexible payment options are made available for international roaming data plans. Choose the payment option that works best for you to avoid paying unexpected charges such as either paying in advance or as you go.
International roaming data plans are an essential, cost-effective overseas travelling companion. By selecting the right one suited to your needs and demands, you can enjoy the same connectivity you have at home while discovering new places and creating unforgettable memories.
Honoured as the fastest broadband provider in Singapore and lowest latency in Q4 2021 by Ookla Speed Test, MyRepublic provides a wide array of telecommunication and internet services including postpaid plans, data roaming plans, broadband plans and more.