MyRepublic Customer Exclusive Giveaway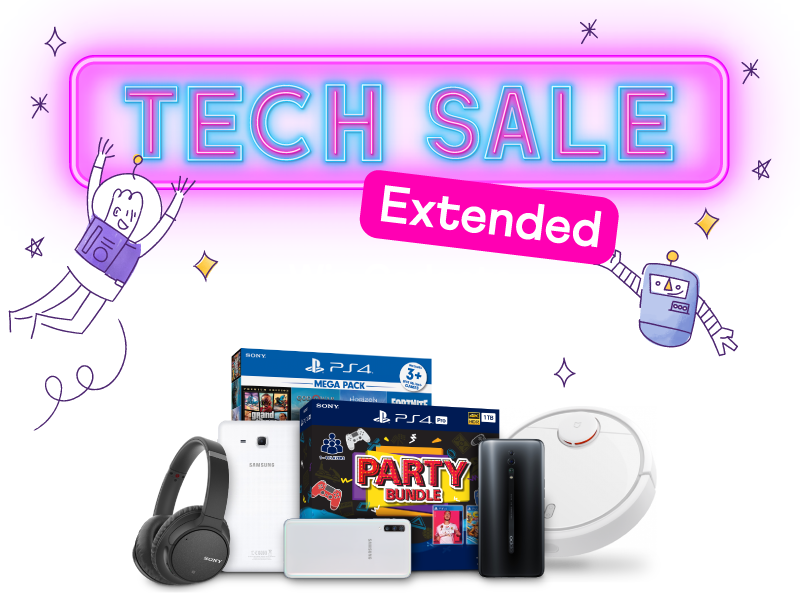 Tech Sale Gadget Giveaway
Sign up or recontract with MyRepublic from 2 September - 5 October and stand to win gadgets worth over $9,000!
This Contest is open to MyRepublic customers who sign up or recontract with us from 2 September to 5 October 2021. 
All entries must be received by 23:59 hours on 5 October 2021.
21 winners will be chosen from the eligible entries. Each winner will receive one (1) of the prizes below. Prizes will be randomly awarded to the winners:


– Sony WH-CH700N Headphones (worth

$249.00)


– Xiaomi Mi Robot Vacuum (worth

$429.00)


– PS4 Pro Party 1TB Bundle (worth

$629.00)


– PS4 Mega Pack 2 1TB Bundle (worth

$449.00)


– Samsung Galaxy Tab A (32GB) 10.5″ (worth

$598.00)
– OPPO Reno Z – Jet Black (worth $399.00)


– Samsung Galaxy A70 – White (worth $498.00)


For full contest Terms and Conditions view here.
Tech Sale Gadget Giveaway 
Thank you for your participation in the giveaway! Results will be announced on 14 October 2021 and winners will be contacted via email. 
Congratulations to the winners:

ABDUL RAHIM S/O MOHAMED JAMALUDEEN
ANG REN JIE BRYAN
ANG ZHI HAO
CHUA YONG HONG CLEMENT
FONG YI KIT
FOO BEI YING
GERALDINE SEPATO MASAMOC
GOH SHU RONG
GRACE NG WEI CHENG
JASON NEO JUN WEI
KHAW SING TAK
LEE CHEE BING
LI GUANGLIANG
MUHAMMAD SAIFUL
ROZANA
TAN POK SEAH
TAY HUI MIAMG DOREEN
THONG JIA QIAN
TONG WEI LIAT
WONG KOK HENG
ZUL HILMI BIN ISMAIL