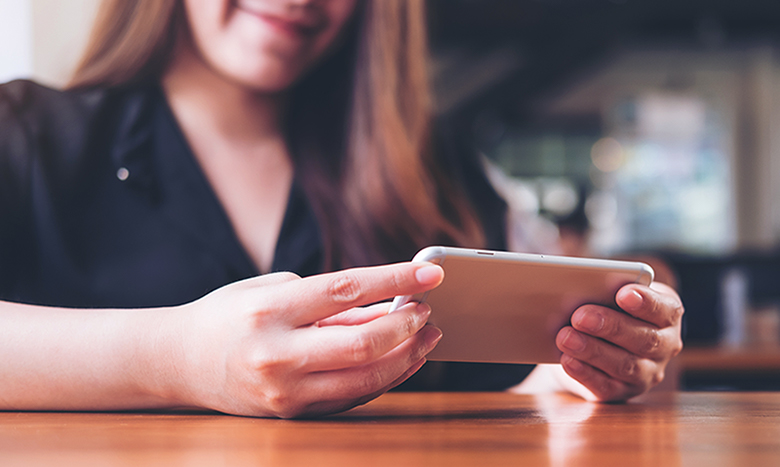 It's no secret that Singaporeans love watching shows and movies online. And with mobile plans offering more data than ever before (hello all-unlimited plans!), you're more free to enjoy your favourite shows on-the-go.
While there's plenty of free content available online on places like YouTube, if you have a handful of dollars a month to spare, there are dozens of streaming services competing to offer you top-tier on-demand entertainment, from anime to Korean dramas (K-dramas) to award-winning miniseries.
Plus, unlike traditional cable TV, most streaming services don't tie you down with a yearly contract, so you can try out the different services to find which one suits you best. Many of them today also offer the very latest TV and movie shows, with certain services producing their own exclusive original content.
Which service is right for you? Here's a lowdown of 5 popular services Singaporeans are using to stream shows while out and about.
Netflix
Pros:
Up to 4 concurrent screens with the Premium plan: share the bill with friends!
Impressive selection of Netflix original series, many of them pop-culture-defining favourites: Stranger Things, Black Mirror, Orange is the New Black, Sense8 and more
Wide, diverse library of content ensures there's something for the whole family
30-day free trial available
No commercial ads
Cons:
Decent selection but not the biggest ones for certain genres e.g. Korean and Japanese shows
The company that paved the way to how we consume TV and movies online today, Netflix is still the king when it comes to on-demand media. And while its library of content for Singapore is much more limited than its US counterpart, Netflix still offers an impressive selection of movies and TV shows for you to stream.
To keep subscribers engaged and pull in new viewers, Netflix has invested literal billions in developing its own original content – content that you can only watch on Netflix. The strategy seems to be working, with buzz-worthy hits like House of Cards, Marvel's Daredevil and Stranger Things, as well as critical favourites Russian Doll and Haunting of Hill House.
Such is the cultural impact of Netflix shows that you may also have noticed Netflix originals like Tidying Up with Marie Kondo and Black Mirror: Bandersnatch popping up in online conversations.
A Netflix subscription is especially affordable for a family or group of users sharing one Netflix account: a basic SD (Standard Definition) monthly plan costs S$10.98 a month but is limited to just one user while the Ultra HD (Ultra High Definition) plan is S$16.98/month but supports up to 4 users.
Viu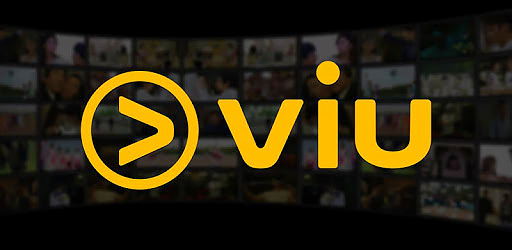 Pros:
The place to watch Korean content, with a massive selection of K-dramas to variety shows to movies and more
New Korean shows are available as soon as 8 hours after the Korean broadcast
Basic tier with free access to the service is available
Free 2-months trial available
Cons:
The paid Viu Premium service still has limited ads
No option for concurrent users or account sharing
If you love watching Korean TV shows and want to stay up to date on the latest programmes on that front, Viu should be your streaming service of choice. With content deals signed with the top 5 major Korean broadcasting companies, Viu is said to offer viewers the largest volume of K-dramas and variety shows in Southeast Asia.
Viu also features a large catalogue of content from other Asian countries, such as movies and TV series from Japan, Thailand and Hong Kong.
A freemium service, Viu offers the option of either a free basic tier Viu Free or a paid membership Viu Premium at S$5.98 a month with no contract attached. As you may expect, the free version comes with a lot more ads, limited access to some shows and only SD resolution when viewing.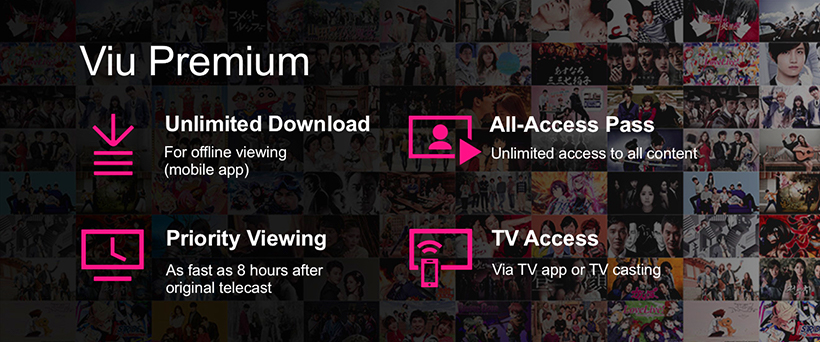 Depending on how much you value fast and HD access your Korean and Asian content, you could happily keep stream Viu content for free.
HBO Go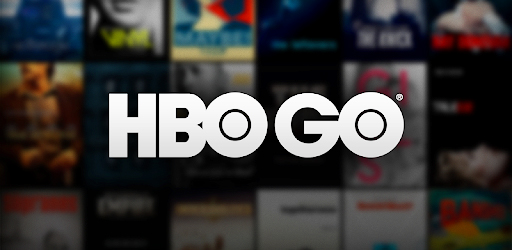 Pros:
Award-winning HBO original content such as Game of Thrones, Westworld and Big Little Lies
A wide range of content from Hollywood blockbusters to comedies to children cartoons
Access to HBO original content at same time as the US
Option to save on monthly subscription by paying for a year upfront or signing an annual plan (see below section on Toggle)
Option to share: up to 2 concurrent streams and up to 5 registered devices per account
Cons:
No free trial in Singapore
The most expensive streaming service unless you're on an annual plan or year-long contract
Smaller volume of content and original programming compared to Netflix and others
The main reason to choose HBO Go is its exclusive original content. Over the decades, HBO has developed a reputation as the place to find bold, high-quality storytelling, with classics such as The Sopranos and The Wire. Before the wildly popular Game of Thrones, HBO did its own contribution to the cultural conversation with the seminal Sex in the City.
Today, HBO Go continues to be home to a number of highly acclaimed shows like Chernobyl, Veep and Barry that have swept numerous awards. Compared to the likes of Netflix, HBO seems more selective about the original content they produce, focusing on quality, not quantity.
Likewise, when it comes to their other content, HBO Go doesn't have the largest selection. But what it does have is pretty decent: HBO Go's available movies include recent hits like Oceans Eight, Mission: Impossible – Fallout and Bumblebee.
If you're a discerning viewer who's looking for sophisticated drama or award-winning content, you could check out HBO Go for one month. There's unfortunately no free trial for you to test out the service without paying.
Amazon Prime Video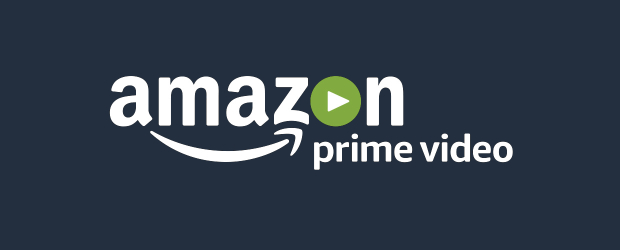 Pros:
Good value: comes with a Amazon Prime subscription, and includes a Twitch Prime subscription
Relatively low price compared to other streaming services at S$2.99 monthly
Some high-quality Amazon original shows such as Good Omens, The Man in The High Castle and The Boys
Option to share: up to 2 concurrent streams
Cons:
Smaller content library with a relatively dated movie catalogue
Commercial ads
Amazon Prime Video is part of the larger Amazon Prime membership: subscribing to Amazon Prime gets you access to the video streaming service as well as other benefits such as free Amazon delivery and a Twitch Prime subscription. As a package deal for S$2.99/month its pretty attractive, especially if you plan to buy groceries from Amazon Prime Now.
While there are fewer Amazon Originals compared to Netflix's, they have produced their share of inventive, award-winning shows: The Marvelous Mrs. Maisel and Fleabag for example. Amazon Prime Video also has its share of dramatic action-thrillers in the form of Tom Clancy's Jack Ryan and The Expanse.
Amazon Prime Videos movie selection and range of content is unfortunately rather limited. That said, it is the most affordable video streaming service right now, so it's no surprise it can't win in every category.
Toggle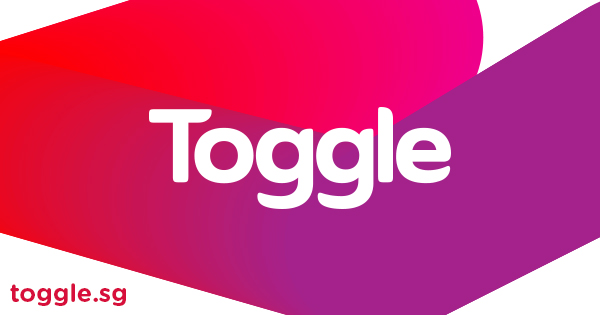 Pros:
Basic access (Toggle) is free, with various paid packages available for sports, Korean blockbusters or HBO Go
Offers the most affordable subscription for HBO Go
If you love watching local TV, it's the place for Mediacorp dramas
Cons:
A limited selection of content, with much of it limited to local TV, unless you opt for a package with tvN Movies or HBO Go
If you're a millennial, Toggle may be the furthest option in your mind. That said it is essentially free content if you just need something to watch to kill time on-the-go.
What's perhaps more interesting is how you can subscribe to streaming services through Toggle, specifically tvN Movies and HBO Go, and save if you pay for an annual plan upfront.
Special Mention: Disney+
The landscape of streaming services is ever changing with competition only increasing as networks and media companies attempt to carve out their own piece of the pie.
Perhaps the most compelling entry we can expect soon is Disney+, the upcoming streaming service by Disney. While it will be at least a couple of months before it launches in Singapore, here's what Disney+ is expected to offer: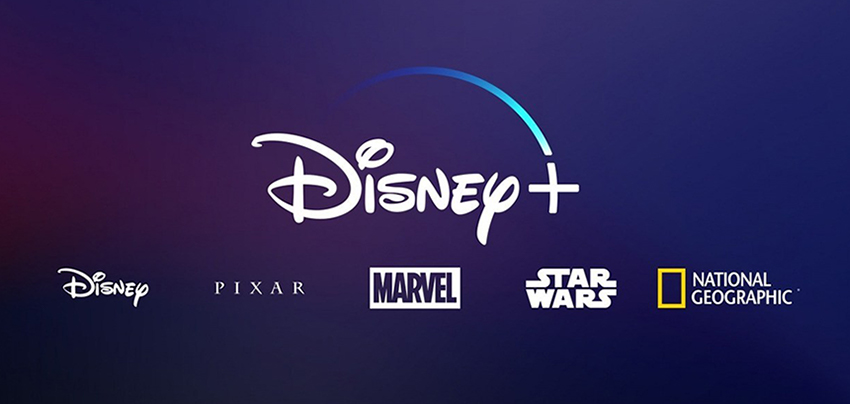 Marvel Studio movies and original Marvel series like The Falcon and the Winter Soldier and Loki
Pixar movies
Classic Disney movies
National Geographic content
Star Wars movies and original series, such as The Mandalorian
Movies from 20th Century Fox (now owned by Disney)
Considering the number of big franchises under the giant Disney umbrella, Disney+ is set to offer a highly anticipated massive library of content that can rival Netflix's, especially as Disney will eventually move the shows they own on other streaming services (like Netflix) to their own Disney+ platform.
Choices, Choices, Choices
With so much high quality content out there for us to stream these days, it's no wonder people are increasingly cutting the cord and doing away with traditional cable TV packages. On-demand entertainment can now really mean when and where we want, even if we're out of the house.
And there's even more content to come: streaming platforms are increasingly investing in more content to draw and retain subscribers on their services: HBO spent $14 billion on original content in 2018 alone while Netflix spent $12 billion, and these figures expected to increase.
So the next time you're waiting for someone to finish up their shopping, or for your late friends to arrive, or you're stuck on a bus on a long commute, maybe read up on what shows everyone is talking about, and check them out for yourself, right then and there.