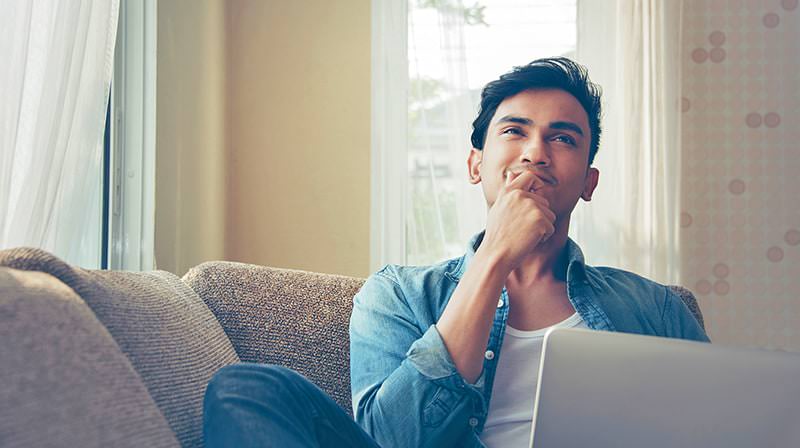 Maybe it's because of an online ad you saw, or you've just moved into a new place, or maybe your parents are asking you for tech advice again… either way you're now shopping around for a new broadband plan, and possibly a new Internet Service Provider (ISP).
With all the options out there in the Singapore market, how do you choose what broadband plan to get or recommend to your family?
You don't need to work for an ISP to be savvy about the home broadband plan you're getting, just try keeping these points in mind:
To bundle or not bundle?
Here's usually the first question I ask when it comes to choosing a home broadband plan: are you looking to get a new item with your broadband?
Many home broadband plans come bundled with a gadget or tech-related product. It might be a gaming chair, PlayStation console, laptop or mobile phone. If you've been meaning to get one of these anyway, or know someone who could use one, this makes a convenient two-in-one package.
Just be sure to look at what monthly subscription price you'll end up paying every month. Some bundles have a monthly cost much higher than the individual broadband plan's usual price to absorb the cost of the item while others don't, and some just a little more.
Some of you may appreciate paying in what are effectively instalments for a device you always wanted, while others may prefer a broadband offer that brings pure value in savings.
Get the right WiFi router
The kind of WiFi router that you're getting with your home broadband is important.
After all, it's the device that is responsible for delivering wireless connectivity across your home, and if you (or your family or housemates) depend on WiFi at all you should ensure that the WiFi router you're getting is a good one.
Some home broadband plans include a free WiFi router of some kind. If so, look at the specifications of the included WiFi router to make sure that it can deliver the speed and coverage you need.
Some plans may look cheaper but don't include a new WiFi router at all, requiring you to fork out extra for one.
While WiFi routers generally cost a few hundred dollars, I suggest not skimping on upgrading one, especially if a new broadband plan offers you a deal on one. A WiFi router is a piece of equipment you'll be relying on every day at home, and just like a mobile phone or computer, new WiFi routers using new tech standards appear every few years.
If you've been using the same WiFi router for more than 5 years, it's probably time for an upgrade.
If you have a bigger house or are concerned about WiFi coverage, you may like to consider getting a WiFi mesh. Instead of one WiFi router, a WiFi mesh has a set of "mini" WiFi routers distributed throughout your home, ensuring that your WiFi network is properly distributed.
Don't lose your voice
Is your current phone line tied to your home broadband plan? If so you'll need to arrange for a new voice service line when you switch broadband providers.
Not to worry as all major Singapore ISPs offer number porting: the ability to bring your phone number from your previous voice line to your new one. Remember to apply for these things when you're signing up for a new broadband plan so all the services can be brought over together, and not to cancel your existing voice service until your number has been ported over.
Some ISPs include a free fixed voice service with their home broadband plan while others require you to pay a little extra for it, so keep an eye out for those hidden charges!
The 1Gbps standard
Lastly, if you haven't changed your broadband plan for a long time or are new to Singapore, 1Gbps fibre broadband plans are now the standard offering in the market. 1Gbps is the equivalent of 1000Mbps, which means your internet line can reach a maximum download speed of about 125MB per second.
While you /can/ get home broadband plans that are slower or have lower bandwidth at a cheaper price, 1Gbps fibre broadband plans and bundles have definitely hit the "sweet spot" in terms of price and performance.
So if you're still on a cable or ADSL plan, it's definitely time for an upgrade. Fibre broadband delivers faster and much more consistent performance compared to older technologies.