One of the first MVNO providers to offer 5G standalone service
20 cents per GB a month or $19.95 per month for 100GB of data
Free 1GB Data Roaming per month for six months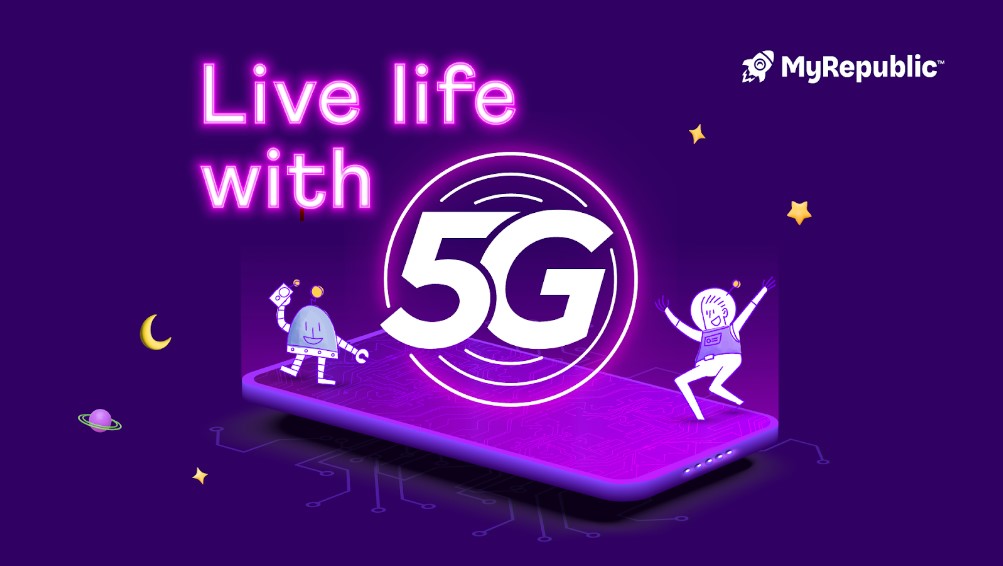 Singapore, 17 January, 2023: MyRepublic, the award-winning telecom operator and enterprise technology provider, today launched its flagship 5G mobile plan targeted at the tech-savvy, designed to improve their 5G experience with hyper-fast connectivity. This makes MyRepublic one of Singapore's few Mobile Virtual Network Operators (MVNOs) using a standalone 5G network.   
The mobile plan aims to help enhance consumers' current mobile consumption using mobile data through an upgrade to 5G, making it suitable for use in situations that require high speed, low latency, and seamless connectivity – such as a lag-free experience for mobile gamers, professionals who work and take calls on the go, and streaming live events or downloading videos in 4K, Augmented/Virtual Reality, and 360-degree videos.  
The 5G plan comes available as an eSIM and physical SIM. Activation for eSIM users can be done online within minutes, allowing for a seamless and smooth, fully digital experience.
The plan has one of Singapore's lowest prices per gigabyte (GB) of data, starting from $0.20 – with a host of benefits, including free 1GB data roaming per month for the first six months in neighbouring countries such as Malaysia, Indonesia, and Thailand, as well as free caller ID, incoming calls and SMS in addition to unlimited data beyond plan quota. No contract is required for a 5G mobile plan with MyRepublic.
MyRepublic's 5G mobile plan:
Monthly Price

$19.95

Data

100GB

Talktime/SMS

1200 mins/ 1200 SMS

Other benefits

Free 1GB  data roaming per month for six months (Malaysia, Indonesia, and Thailand) 

Unlimited data with managed speeds beyond plan quota* 

Free Caller ID 

Free Incoming Calls & SMS

No contract

Availability in eSIM

*valid for local usage only
Lawrence Chan, Managing Director, MyRepublic Singapore said: "MyRepublic's goal is to redefine mobile connectivity for our consumers, and for them to benefit from the true modern connectivity experience. Our 5G mobile plans are a step in that direction, and our answer to consumer demand for faster, reliable, and affordable internet connectivity. This allows our consumers to 'Live life with 5G', without the fear of lag interrupting their lifestyle, be it for work or play." 
To sign up for a 5G mobile plan, customers can do so online via the MyRepublic website, or visit one of MyRepublic's seven stores located at AMK Hub, Bedok Mall, Hillion Mall, JCube, NEX, Seletar Mall, and Sembawang Shopping Centre.