Logo
The full colour MyRepublic logo features a purple rocket and our company name in either dark grey or white. Use the one best suited to the background you're applying it on.

Note: Logos with the registered trademark (®) are for use in Singapore only. For other countries, use the ones with the trademark symbol instead (™).
Give the logo enough space to breathe. The empty space around a logo should be at least the width of the "e" in "MyRepublic".
Keep the logo files in their original shape and proportions i.e. Don't stretch or remove parts of the logo.
Common Mistakes
Here's a guide to ensure the logo you're using is the right one.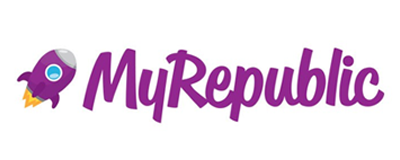 Outdated logo: the name should not be purple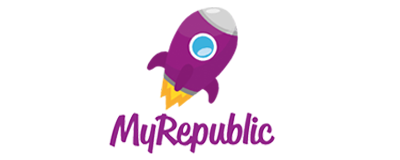 Outdated logo and rocket has been altered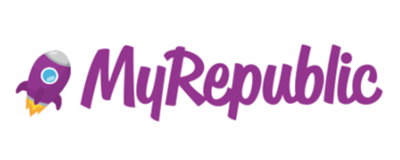 Outdated logo and rocket has been altered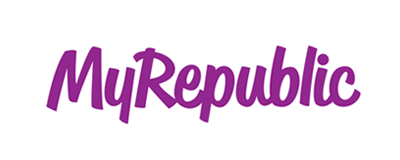 Incorrect colour and logo should also have the rocket component
Legal Reminder
These logos are protected under intellectual property laws. Please don't make our lawyers and brand team angry.
Unless you have our written consent, please:
Don't use these logos in a way that implies you're part of, affiliated with or endorsed by MyRepublic.
Don't use these logos to represent or as part of your own products, services or business.
Don't alter these logos in any way, or combine them with other graphics.