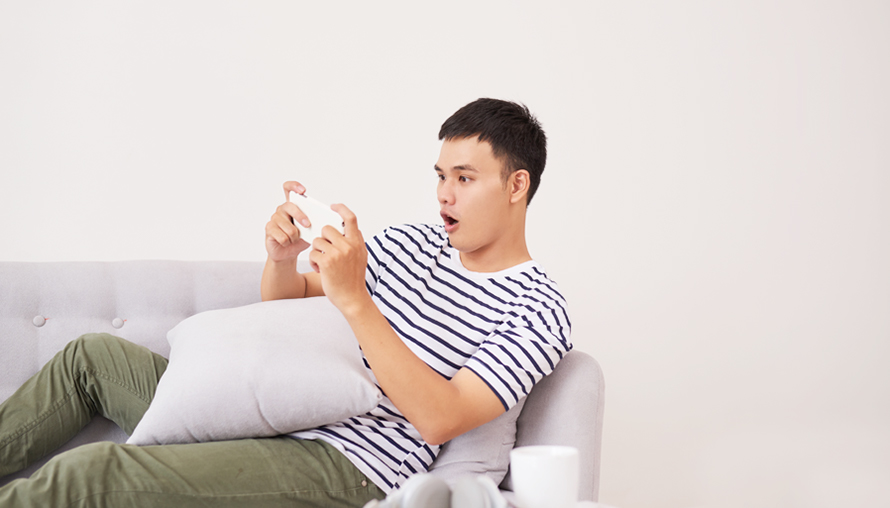 Looking for some new mobile games? If MOBAs, builders and gacha games aren't your cup of tea, maybe you're a mobile gamer that falls into one of these categories…
The Roleplaying Adventurer
Mobile games have certainly come a long way considering one can fit a whole, fully featured role-playing game (RPG) into a smartphone. In fact, many RPGs that first found success on the PC have been ported over to a mobile platform, allowing you to replay your favourites on-the-go or the chance to experience some classics for the first time in a more accessible format.
For example, seminal RPG classics Baldur's Gate and Baldur's Gate II are available on iOS and Android. Any RPG fan who grew up gaming in the 90s should remember these!
These are huge story-driven games that you can sink hundreds of hours in with countless character interaction choices, plot twists and complex gameplay mechanics that are based on the Advanced Dungeons & Dragons 2nd Edition rules.
It is recommended that you use a bigger screen phone (or a tablet) considering the old school design of the user interface and the amount of text these old school RPGs have. While you can zoom in and increase the size of the text, it's definitely not the best experience to have to do it all the time.
Other notable RPG classics available as a mobile game now include Star Wars: Knights of the Old Republic (iOS, Android) and Planescape: Torment (iOS, Android)
For a blend of old and new RPG elements, check out Battle Chasers: Nightwar. Taking inspiration from JRPGs, the game features strategic, turn-based combat (with a few modern twists) and a team of heroes you get to upgrade as you explore its beautifully rendered world and delve into dungeons.
Battle Chasers offers pretty much everything an RPG player is looking for: gorgeous graphics, a solid story, interesting character interactions and a compelling combat system.
For an outstanding RPG experience that isnt a PC or console port, there's Eternium: Mage and Minions. Said to be the first action RPG designed for touch devices, Eternium offers fast-paced, hack-and-slash combat with touch controls that are intuitive and responsive.
If you enjoy games like Diablo and Torchlight, Eternium should be right up your alley: there are companions to collect, hordes of monsters to slay, and gear sets to loot.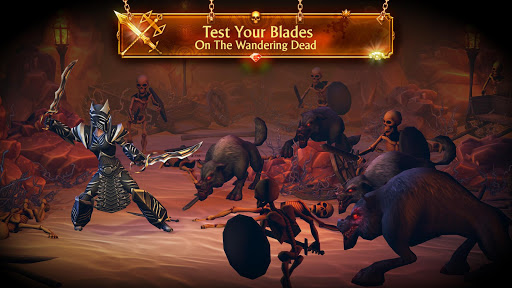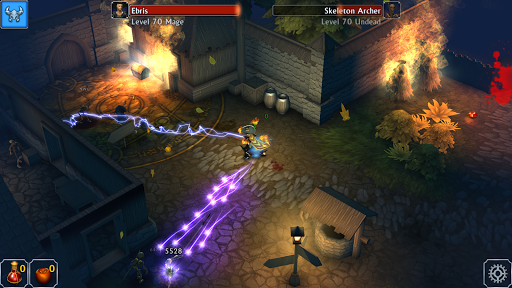 Those of you on iOS looking for a stranger and perhaps more brutal action RPG experience can check out Severed, an award-winning dungeon crawler where you play a one-armed warrior fighting your way through a strange, nightmarish world.
Besides its bold and vivid art style, Severed features Fruit Ninja-inspired swipe-to-slash combat gameplay where you can strike at enemies weak-points and parry incoming strikes. Sever an opponents limb and you can use them as armour or weapon materials!
The Puzzle Solver
While there's nothing wrong with sticking to classics like Mindsweeper and Sudoku, mobile puzzle games are an incredible showcase of the original art and creativity on the platform.
For starters, check out Euclidean Skies, a hauntingly beautiful puzzle action adventure where you shift and rotate floating platforms to avoid and destroy enemies in order to unlock the next (more difficult) level.
It's a challenging, mind-bending 3D puzzle game where one wrong move can spell disaster and have you restart the whole level.
If you can't get enough of puzzles with gorgeous, whimsical graphics, check out Monument Valley and its sequel. Here you have to move your character, a princess named Ida (and in the sequel, a mother and her daughter) across a fantastical world with beautiful scenery you can control as you twist the screen.
Unlike Euclidean Skies, there are no enemies moving to get you or turn-based combat aspect: Monument Valley is a more relaxing experience that still provides a decent challenge.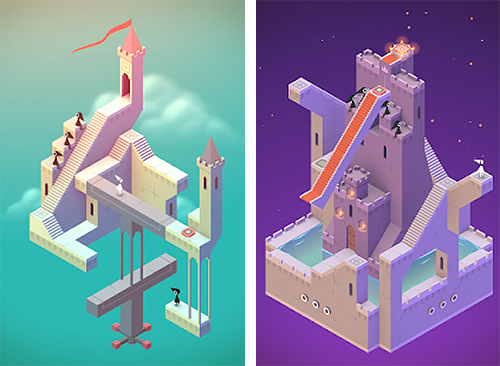 Cute graphics not your thing? For a very different atmosphere, there is The Room series of mobile puzzlers. The central premise of the games is pretty simple: you have to open a mysterious clockwork puzzle box (or boxes). Naturally the box is incredibly complex and and you'll need to explore a rather creepy 3D Victorian room (or rooms, depending on the game) to discover clues and gizmos to unlock the safe.
If you love spooky escape rooms, The Room should check all those boxes you like: you'll be searching corners, collecting keys, unscrewing objects and experimenting with machine parts as you try to get to the next step of the puzzle.
For a different kind of puzzle and a more cartoony feel, there is a classic: the quirky World of Goo, a physics-based construction puzzler where you take control of a swarm of uh, sentient gooey balls.
The goal is to connect your army of goo balls together, testing the limits of weird jelly physics and building squishy architecture to get to the exit at the end of the stage. A charming game with black humour, it's still well-received and updated despite debuting over 10 years ago.
Want a more simple, streamlined experience? Brain It On! is a unique physics puzzler that has you drawing shapes on the screen to create objects and solve challenges.
For example, if you draw a circle in the middle of the screen, it will become a ball that falls downwards as if the circle manifested in a physical space. Likewise you can draw a lever and a see-saw to interact with the ball.
The puzzles are deceptively challenging and with the freedom to create objects out of nothing, there are many creative ways of solving each one.
The Arcade Player
If you're feeling nostalgic for your favourite arcade games, you'd be glad to know that many of them have been ported over to mobile gaming platforms. Now you can play them as much as you want without spending a small fortune in coins!
For starters, if you're in the mood for some cartoony carnage, there's classic side-scrolling shoot-em-up Metal Slug 3 (Android, iOS).
A high-octane action-packed shooter where your goal is to basically destroy everything in your way, Metal Slug 3 is over-the-top and kind of silly while also being super violent. The gameplay is notoriously difficult: you can die from one hit while the game throws all sorts of ridiculous enemies at you, from crab monsters to zombies to floating aliens.
Looking for a different brand of crazy action? Check out the classic Crazy Taxi (Android, iOS), the game where you're supposed to drive like a crazy person.
While your job here is to pick up passengers and deliver them to their destination, the way to earn the most money is drive as recklessly as you can without hitting something: the closer and crazier your near collision, the better!
If you're looking for something different and original, theres the elegant but brutally difficult Duet. The goal is simple: guide two dots through the many obstacles coming your way.
The difficulty comes from having the dots connected to opposite ends of a circle, which is rotated by touching the left or right side of the screen. In other words, you'll need not only quick thinking but also fast, coordinated reflexes to get through the game. In fact, it may be easier to think less and react more to play Duet.
If you're looking for something more simple but less intense, consider PinOut, a beautiful, infinite spin on the classic pinball game format.
While traditional pinball games focused on getting as high a score as possible, the goal here is to extend the countdown timer as long as possible and keep on playing.
The games polished Tron-inspired visuals are gorgeous and there's more to the gameplay than bouncing the pinball around. For instance, achieving bonus targets unlock power-ups you can choose from as well as mini-games that you can use to extend your timer.
If you're looking for something compelling yet simple enough for kids to play, there's Crossy Road, a charming Frogger-inspired game where you control a character (starting with a chicken) trying to make its way across endless busy streets and rivers.
While the mechanics are very simple, the responsive way Crossy Road handles and plays is addictively fun. The game's cute, pixel-cubed design, quirky sound effects, and silly characters for you to collect further make it a delightful experience for you to return to over and over.