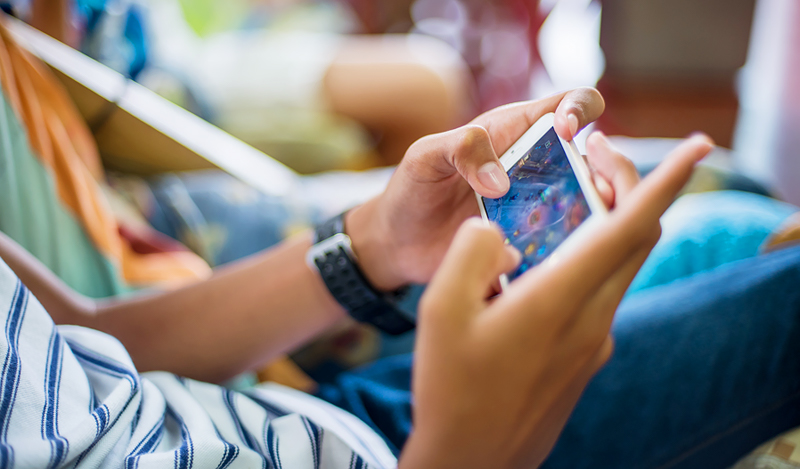 Love playing games on your mobile phone? You're far from alone. It's estimated that 2.4 billion people will play mobile games this year. That's almost a third of the world's population!
With so many different people getting their mobile gaming on, it's no surprise there's such a tremendous range of mobile games out there. From addictive puzzle games like Bejeweled and Candy Crush Saga to super freaky horror games like Five Nights at Freddy's to story-driven adventures like 80 Days to the more Augmented Reality (AR) games that compel you to move around like Pokemon GO, there are a ton of games to try out and choose from.
Of course, everyone has their own personal preferences on what they like to play. We've rounded up some suggestions on what mobile games to check out based on what kind of mobile gamer you are.
Not familiar with certain categories? Maybe it's time to try something new!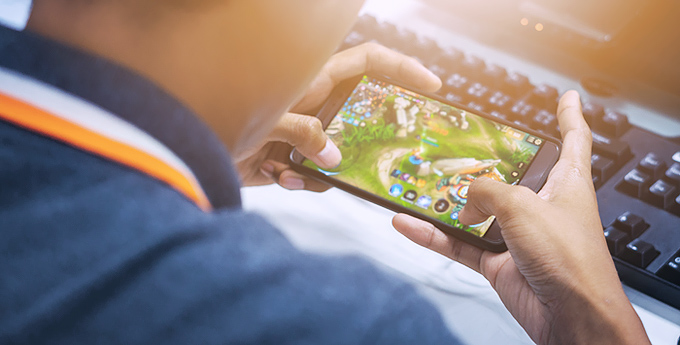 The MOBA Maniac
Considering the immense popularity of MOBAs (Multiplayer Online Battle Arena) PC games like League of Legends (LoL) and DOTA 2 (Defense Of The Ancients), it is no wonder mobile MOBA titles are also wildly popular.
For those unaware, MOBA games are a blend of real-time strategy (RTS) and action where you control a character as part of a team going up against a competing team for control of a map. A competitive multiplayer game that rewards both quick responses and thinking, MOBAs are one of the most popular genres in esports today.
One of the oldest mobile MOBAs and one of the most popular (especially in South East Asia) is Mobile Legends: Bang Bang (MLBB). It comprises 5v5 10-minute battles and a large selection of heroes to choose from (40+). The controls are relatively simple to pick up. Its popularity also means a big community and an easier time matchmaking.
If you're annoyed with how MLBB seems to um, steal a lot of their assets from LoL, good news: LoL just announced that they're launching an official LoL mobile game, League of Legends: Wild Rift.
Another MOBA that's hugely popular in Asia and often compared with MLBB is Arena of Valor (AOV). With 5v5, 3v3 or 1v1 game modes, AOV shares similar controls with MLBB while also having a large community of players and its own passionate fans. If you're looking for something cut from the traditional MOBA mould, you should try them both and see which you prefer.
If you're looking for something that's more original and polished, another top-pick is Vainglory (VG). With competitive 3v3 30-minute matches, as well as 5-minute BRAWLs, Vainglory has had lots of funding thrown at it and it shows in the impressively detailed graphics, in-depth gameplay and controls. If you're looking for a more complex MOBA to dig into or one with a more unique style, check out VG.
Prefer a more anime or Japanese-themed aesthetic? Well, there's Onmyoji Arena (OA). Inspired by Japanese mythology-inspired Shikigami, OA's art and character design is definitely outstanding and it's generally regarded as a well-balanced game that manages to avoid the play-to-win monetisation trap.
Looking for a more casual or accessible MOBA? As its bright and cartoony art style might suggest, Planet of Heroes is relatively simple and easy to play – easy enough that those without MOBA experience can pick it up fairly quickly. Its 3v3 matches also happen quickly, all within the span of 7 minutes. There's even an offline mode where you can play against AI opponents.
The Virtual Builder
There's a special kind of satisfaction watching your virtual settlement or city grow and prosper.
If you're looking to get a SimCity fix on your mobile device, there are quite a few choices, with the most obvious being the SimCity BuildIt, the official mobile offering by the SimCity publisher EA. While the game looks good and has depth, its gameplay unfortunately leans heavily on microtransactions: building resources are timer-based, taking a long while to accumulate unless you spend real money.
An excellent alternative is Pocket City. While it costs S$4.50 to play, the result is a charming and engaging city builder that is free of ads and microtransactions.
If you're looking for a bigger challenge or a city builder that demands more strategy, consider TheoTown. Beyond its pixel art style is a game that has a lot of depth as a sandbox, with an almost overwhelming number of choices and decisions to be made. If you enjoy micromanaging every aspect of your city from traffic congestion to waste management and crime levels (and don't mind forking out a few dollars for a premium game), this might be the builder for you.
One of the most popular city builder mobile games out there is Megapolis, a city builder with vibrant 3D graphics, strategic gameplay and even the option to play via Facebook. A freemium game that offers many of the features of SimCity, its biggest downside is perhaps its constant temptation for you to make in-app purchases.
If you're looking for an experience reminiscent of Farmville, there's Township. While its cute and cartoony art style isn't for everyone, the game does offer a pretty unique and engaging blend of farming and city building mechanics: you don't only plant crops and build airports and train stations, you can collect animals in your zoo and go mining with explosives.
Nostalgic for classic theme park builder Roller Coaster Tycoon? There's a faithful adaptation of the first two games of the series that you can play on your phone: Roller Coaster Tycoon Classic. From the gameplay to the pixellated artwork, it retains all the stuff you enjoyed from the original, including the building of er, murder death traps.
The Gacha Rollers
A lot of people out there hate microtransactions or loot boxes. And then there are those who find that element of chance thrilling and enjoy building a wide collection of special characters, cosmetics or items that are useful for progressing through a game's content.
Gacha games are based on that mechanic; the term gacha is derived from gachapon, the capsule-toy vending machines popular in Japan. And the cultural impact of gacha games can't be ignored: it wasn't Fortnite that dominated the most tweeted gaming topics of 2018, it was Japanese mobile RPG and gacha game Fate/Grand Order (FGO).
While incredibly popular, as well as having fun gameplay, lots of content and a complex story, Fate/Grand Order may not be for you if you're looking for something less grindy or aren't familiar with the Fate franchise.
The other gacha game that people can't seem to get enough of even today is Fire Emblem Heroes (FEH), also based on a popular franchise. It's also Nintendo's most successful mobile game to date, making the company a whopping $500 million.
While the design of both games revolve around gacha and share a similar anime aesthetic, FGO and FEH are quite different in terms of gameplay. FGO is a story-driven single-player JRPG while FEH is more of a multiplayer, grid-based strategy game with chess-like elements.
Another top-rated gacha game that's so popular that it got its own anime series and fighting game is GranBlue Fantasy (GBF). What makes GBF stand out is how much it captures the charm, storytelling and aesthetic of classic JRPGs from the 90s. The game's soundtrack is also amazing, with most of it composed by Nobuo Uematsu, renowned for his work on the Final Fantasy series.
Not all popular gacha games are produced by Japanese companies. Epic Seven was recently launched by Korean developer Smilegate Megaport and is quickly becoming one of the biggest gacha games in the market. While there isn't anything groundbreaking about its gameplay or mechanics, Epic Seven stands out thanks to its gorgeous 2D anime graphics and full-frame anime cutscenes.
If you're looking for something that's a bit different from your turn-based JRPG, there's Dragalia Lost, a slick, real-time mobile ARPG that has dungeon crawling, hack-and-slash elements. That's not to say that Dragalia Lost lacks meat as an RPG; there's a lot of story and lore, as well as adventurers and facilities for you to manage and upgrade.
Many freemium mobile games nowadays tend to have resource mechanics where you're encouraged to check in several times a day to maximise game time. If you haven't already, consider getting a mobile plan with enough data, which not only lets you game all day, but allows you to download all sorts of new games to try out. We'd also recommend a good powerbank too for when you're out and about.
Next in our series, we'll take a look at some of the most highly-rated games for those looking for epic RPGs, puzzles and action-packed First Person Shooters.